Pulitzer prize-winning author Robert Olen Butler chose his protagonist wisely. Christopher Marlowe Cobb is a man of both intellect and physicality, of thought and action.
The Star of Istanbul by Robert Olen Butler. Grove Press, The Mysterious Press, $15 (paper), 368 pages.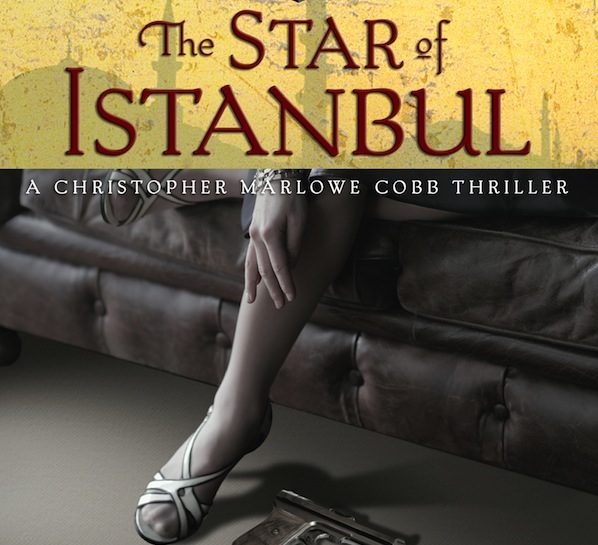 By Vince Czyz
I first encountered Robert Olen Butler's work about three years after he had won the Pulitzer Prize for his 1992 short story collection, A Good Scent from a Strange Mountain. It remains one of my favorite collections for its elegant writing, the author's unwavering compassion, and the depth of his immersion in Vietnamese culture (from 1969–1971 Butler worked in Vietnam, first as an interpreter and then with military intelligence). To date he has published 14 novels and six short story collections and won numerous awards and honors, including a Guggenheim Fellowship, a National Endowment for the Arts grant, two Pushcart Prizes, and the F. Scott Fitzgerald Award for outstanding achievement in American literature.
The Star of Istanbul is the second novel in a projected series of historical thrillers that began with The Hot Country, the first book-length fiction featuring Christopher Marlowe Cobb, who made his debut in the short story collection Had a Great Time. Cobb is a man's man, a restless Chicago newspaper reporter who might be a fictional echo of — or tribute to — Ernest Hemingway (he happens to be attached to the same Corona #3 typewriter). Cobb, however, becomes much more involved in the action around him than Hemingway ever did. "I needed a war," Cobb admits. "I needed the whisk of rifle rounds past my ears."
The Star of Istanbul opens in New York City in 1915. The "War to End All Wars" is raging in Europe, but the US is still watching from the sidelines. Cobb, who has agreed to work for the State Department, is ordered to shadow Walter Brauer, a German-American intellectual suspected of spying for the kaiser. Brauer, as it happens, is leaving the US on the Lusitania, "a great greyhound of a steamship," as Butler describes it. In the space of a few pages, Cobb becomes entangled with Selene Bourgani, a sultry star of silent film who moves Cobb to action as if "by reflex from the hammer thump of her beauty." Cobb's visits to Selene's cabin become more complicated when he witnesses a tryst between her and Brauer, making it apparent that she is also working for German intelligence.
The first 80 or so pages lay the groundwork for the rest of the novel while simultaneously recreating, in sumptuous detail, a bygone era within the microcosm of an ocean liner, complete with the ragtime tune playing on the piano when Cobb first enters the Lusitania's posh lounge, its "Louis XVI chairs upholstered in rose-colored horsehair," and "women dressed in flounces and loose panel drapes and floating sleeves of silks and chiffons and satins …"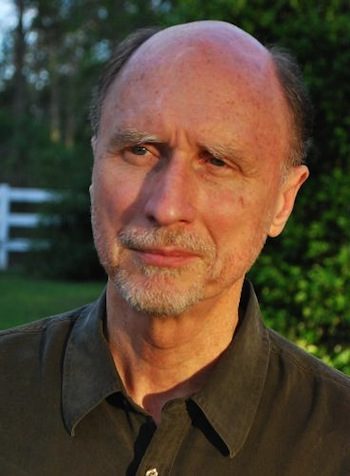 The novel truly lives up to its thriller status once the Lusitania is torpedoed off the coast of Ireland. The writing intensifies and the reader is hard-pressed to recall Butler was not an eyewitness to the events he is writing about. It's not merely the descriptive passages, which are indeed compelling and imbue the reader with Cobb's own sense of disorientation and primal fear, but Butler's ability to penetrate the surface with the uncanny feel of authenticity. Looking down on the main deck, Cobb is struck by the despair he sees: "worse than the sadness of the few wild retreats I'd seen of men on a battlefield, where at least their direction was clear, this was a vast shifting image of hopelessness, seen from above as if by a powerless or an indifferent god. And the second sad thing was all the bare heads, all the bare heads of men and women and children whose world was a world of hats and caps and scarves …"
A Midwestern Odysseus, Cobb survives and the story picks up in London, where he eavesdrops on a clandestine meeting at an antiquarian bookshop and learns that the next scene in the drama into which he has inserted himself will unfold in Istanbul. Here the novel departs from most other fictions set during World War I and peers into the internal politics of the decaying Ottoman Empire. By this time Selene Bourgani's identity has unraveled, and Cobb has discovered she is hiding behind a stage name, a manufactured history, and a misattributed nationality. But he is now in too deep emotionally to pull out and finds himself part of an assassination plot to be carried out on Ottoman soil.
Butler chose his protagonist wisely. Christopher Marlowe Cobb is a man of both intellect and physicality, of thought and action. His speech is often coarse with slang, but he is also capable of eloquence, as when he describes Walter Brauer's English: "He had a faint wisp of a British accent, like the smell of pipe smoke in a tweed jacket." And, of course, Cobb has a newspaper man's eye for detail — something no one who decides to dabble in international intrigue should be without.
While The Star of Istanbul meets the genre requirements for action and plotting, the precision and lyricism of Butler's language, his incisive observations, his psychologically complex characters, and his understanding of the past lift this novel well into a genre of its own — the literary historical thriller.
---
Vincent Czyz is the author of Adrift in a Vanishing City. He is the recipient of the Faulkner Prize for Short Fiction and two NJ Arts Council fellowships. The 2011 Capote Fellow, his work has appeared in many publications, including Shenandoah, AGNI, The Massachusetts Review, The Georgetown Review, Tin House online, Louisiana Literature, Southern Indiana Review.