By Bill Marx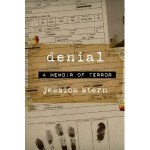 In my other life, as editor of World Books for The World, BBC/PRI's national radio program dedicated to international news, I write and edit book reviews as well commentaries and interviews. I also host a monthly podcast dedicated to global literature, which is available through ITunes.
The most recent pieces posted on World Books include Helen Epstein's pointed review of Jessica Stern's Denial: A Memoir of Terror, a first-hand, detailed account by a Harvard expert on international terrorism of her rape by a stranger when she was 15 years old.

Other reviews include an evaluation of a new translation of the prophetic prose pieces of the late 18th-century, Teutonic bad boy Heinrich von Kleist. Harvey Blume (Mr. Short Fuse) reviews a collection of novellas, The King of Trees, by the Chinese writer Ah Cheng, the best of the trio a brilliant examination of chess. Roberta Silman is underwhelmed by the Dutch novel The Storm, Margriet de Moor's yarn based on a real life, natural catastrophe, a 1953 winter hurricane that killed nearly 2,000 people.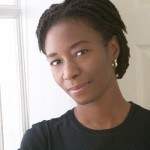 My latest podcast features a conversation with Sefi Atta, an impressive Nigerian writer whose novel Everything Good Will Come won the Wole Soyinka Prize for Literature. Her recently published collection of short stories, News From Home, garnered the 2009 NOMA Award for Publishing. Both are well worth reading; her next novel, Swallow, will be out in September.
Finally, Tommy Wallach dissects two books that attempt to turn examinations of cruelty into an art. One of the short volumes is the controversial French bestseller Beside the Sea, the story of a mother who kills her young children.