The superb Harvard University Choir, which is arguably one of the best ensembles of its kind in the country, was in fine form throughout the evening.
By Jonathan Blumhofer.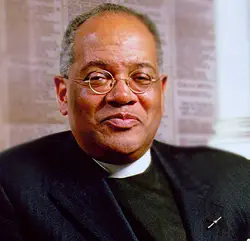 It's hard to miss the musical holiday season in and around Boston each year. Besides the area's professional Messiah and Christmas Oratorio offerings, local churches give a wide range of Christmas-themed concerts. This past Sunday (and continuing tonight, Monday, December 12), Memorial Church at Harvard University continued its tradition of presenting what it bills as "America's oldest carol service" with a program of anthems new and old and some fine congregational singing to boot.
Memorial Church had something of a challenging year in 2011, losing its long-time minister Peter J. Gomes to complications from a stroke in February. Among other things, Dr. Gomes was a musician and long an outspoken champion of excellence in sacred music. It was always a pleasure at these Services to witness his enthusiasm for the music, whether he was listening along or singing heartily. Though his presence at Memorial Church and his leadership in church music are sorely missed, the quality of this year's Services was undiminished and, indeed, in one instance in the program (the inclusion of Steve Pilkington's arrangement of "We Three Kings," one of Dr. Gomes's favorites) an explicit tribute to him.
The format of Memorial Church's Carol Service is essentially the same as the Anglican Lessons & Carols: scripture readings recounting the Nativity alternate with choral anthems and familiar carols of the season in which the congregation joins. Being set at Harvard, there are some nice quirks to the Service that one doesn't usually encounter elsewhere: when was the last time, for instance, you got to sing "O Come, All Ye Faithful" in its original Latin translation ("Adeste fidelis, laeti triumphantes")? Or sing "Silent Night" in its original German setting ("Stille Nacht, heilige Nacht"—a tribute to the German and English troops who crossed into No Man's Land on Christmas Day 1914 to commemorate the holiday)?
Another of the traditions unique to the Carol Service is the premiere of at least one choral anthem specially commissioned for that year's Service. This year we had two new anthems. The first, by Patricia Van Ness (who is Composer-in-Residence at First Church, Cambridge), was a chant-like setting of "Into Winter's Glimm'ring Night." Sung outside the sanctuary just before the processional hymn, the piece set a nice, meditative mood, though from my vantage point the work's text was difficult to make out. The evening's second new work, by Memorial Church's Composer-in-Residence Carson P. Cooman, set Robert Leach's "Born Among Us in the Night." Mr. Cooman is one of the area's most prolific composers and a gifted miniaturist. "Born Among Us in the Night" is a finely crafted, if not terribly distinct, addition to his canon.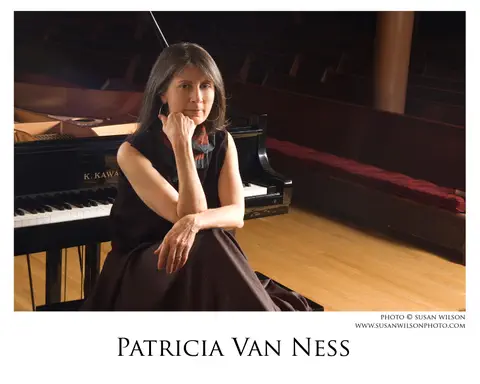 The rest of the evening's anthems ranged from the familiar (Leo Sowerby's "Love Came Down at Christmas" and John Rutter's "What Sweeter Music") to the lavish (Steve Pilkington's aforementioned setting of "We Three Kings") to the commemorative (Tomás Luis de Victoria's "Ave Maria," performed in honor of the 400th anniversary of the composer's death). There were also a couple of unfamiliar anthems that I was delighted to discover: Carl Rütti's "I Wonder As I Wander" is an engaging setting of John Jacob Niles's familiar text that offers a fresh musical take on the traditional folk tune. Likewise, John Tavener's "Rocking" was new to me.
The superb Harvard University Choir, which is arguably one of the best ensembles of its kind in the country, was in fine form throughout the evening. Under the direction of choirmaster Edwin Elwyn Jones, it navigated four centuries' worth of repertoire with ease, energy, and excellent diction.
Organist Christian Lane presented a pre-Service organ recital consisting of works by Louis Vierne and Jean Roger-Ducasse. From what I could tell, he gave a fine reading of the five pieces listed in the Order of Service, though the often-quiet music was generally difficult to hear over the hum of the congregation.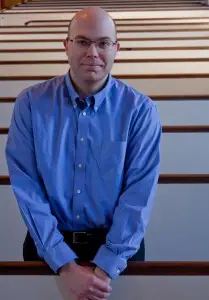 Over the last several months, too, Memorial Church has been in the process of installing a new organ in the back gallery of the sanctuary, and the Carol Services provided an opportunity for its builders to test out the instrument's tuning when accompanying a congregation. Accordingly, the packed church gave a particularly hearty rendition of the one carol ("Angels We Have Heard on High") that was accompanied by the new organ.
I should also note the uniform excellence of the reharmonizations and descants that accompanied several of the congregational carols. The estimable choral conductor and composer Sir David Willcocks, who celebrates his 92nd birthday on December 30th, provided two (to "O Come, All Ye Faithful" and "Hark! the Herald Angels Sing") that, for me, make the season complete. And Murray Forbes Somerville, formerly University Organist and Choirmaster at Memorial Church, was represented with a fine descant for the multi-lingual "Silent Night."
Though the Memorial Church Carol Service is presented free of charge, each year a free-will offering is taken for a specific local charity. This year's charity, Casa Nueva Vida, is located in Jamaica Plain and assists homeless families (primarily single mothers and their children) gain the education and skills needed to lift themselves out of poverty. If you're free and in the area tonight, I strongly recommend attending the second of the Services: you can lift your spirit and assist a worthy cause all at once.