Most classical music continues to take place out of town at festivals in lovely, pastoral settings throughout New England. And while most of these gatherings have several interesting concerts worth noting, the BSO at Tanglewood still has the lion's share of ear-worthy happenings.
By Susan Miron.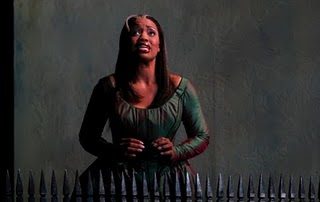 Wednesday Concert Series offers free classical music each Wednesday at 5:30 p.m. at the Church of St. John Evangelist, 35 Bowdoin Street, Boston, MA.
August 3: The Quilsima Consort (harp and recorders) will perform "Innovations, Then and Now", featuring works by Caserta, Ciconia, Eccles, and Fitzhugh.
August 10: Jeffrey Mills (organ) will perform music that celebrates the season of Pentecost, with works by Bach, Grigny, Harwood, and Messiaen.
August 17: Alexandre Abdoulaev (piano) will perform works by Debussy, Mozart, Ravel, and Scarlatti.
August 24: Tempus Continuum Ensemble (oboe, piano, and voices) will perform "The Four Loves", a benefit concert for South Shore Habitat for Humanity.
August 31: The Arabella Ensemble will perform "In Summer, the Song Sings Itself" and feature songs by Bonds, Copland, Ellington, and Gershwin.
Boston Symphony Orchestra @ Tanglewood, Lenox, MA
August 3–7: 2011 Festival of Contemporary Music—always important.
August 7 at 2:30 p.m.: The Boston Symphony Orchestra, conducted by Lionel Bringuier, teams with Emanuel Ax on piano to play Smetana's The Moldau, Mozart's Piano concerto No.22 in E-flat, K. 482, and Tchaikovsky's Symphony No. 5.
August 12 at 8:30 p.m: Conductor Rafael Frübeck de Burgos and Pepe Romero (guitar) take on works of works of Bizet, Rodrigo, Falla, Granados, and others. I hope Romero is well amped.
August 13 at 8:30 p.m.: Christoph von Dohnànyi conducts Yo-Yo Ma on cello in a program that includes the Prokofiev Symphony No. 1 (Classical), Schumann Cello Concerto, and Brahms Symphony No. 1.
August 14 at 2:30 p.m.: A fabulous all-Brahms program that teams the Tanglewood Music Center Orchestra conducted by Raphael Frübeck de Burgos with Stephanie Blythe, mezzo-soprano, and the Tanglewood Festival Chorus, conducted by John Oliver.
August 16 at 7:30 p.m.: Handel's Orlando via the Philharmonia Baroque Orchestra conducted by Nicholas McGegan.
August 26 at 8:30 p.m.: Porgy and Bess featuring Bramwell Tovey conducting the Tanglewood Festival Chorus, conducted by John Oliver. Alfred Walker is in the role of Porgy; Laquita Mitchell plays Bess.
And there is still so much more at Tanglewood: Saturday, August 20 at 8:30 p.m is film night conducted by the ever-popular John Williams and the Boston Pops, with Gil Shaham, violin and Morgan Freeman narrator. Itzhak Perlman conducts and plays violin on Saturday, August 27 at 8:30 p.m. And on and on . . .
---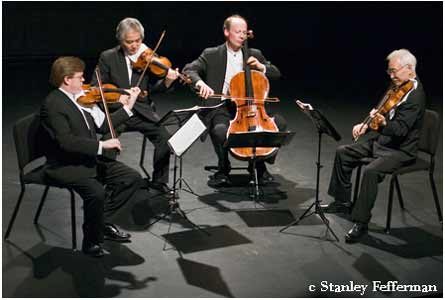 Cape Cod Chamber Music Festival. A three weekend, nine concert festival that runs from August 1–18. Concerts are held throughout the Cape, so check the website for details. Best Bet: August 1 at 8 p.m. at the First Congregational Church, Wellfleet, MA. The Tokyo String Quartet (with Jon Nakamatsu on piano) plays music of Haydn, Ives, and Schumann.
Bowdoin International Chamber Music Festival. At Bowdoin College, Brunswick, Maine, through August 6. This year's theme is Vienna: 150 Years of Musical Glory (1780–1930). The concert on Friday, August 5, at 7:30 p.m. features music by Franz Schubert, Piano Trio No. 1 in B Flat Major, D. 898 (Renee Jolles, violin; Andre Emelianoff, cello; Peter Basquin, piano), and Johannes Brahams, Concerto for Violin and Cello in A Minor, Op. 102 (David Coucheron, violin; Efe Baltacigil, cello Bowdoin Festival Orchestra, Lewis Kaplan, conductor).
Other New England festivals of note include Manadnock Music in New Hampshire and Bay Chamber Concerts in Maine.
The Hamel Summer Series. At Pickman Hall, Longy School of Music, One Follen Street, Cambridge, MA, at 8 p.m. August 6–27. The Boston Chamber Music Society plays a variety of chamber music pieces each Saturday in August; composers include Piston, Bach, Schubert, Mozart, and Brahms.
The Gershwins' Porgy and Bess. Presented by the American Repertory Theater at the Loeb Drama Center, Cambridge, MA, August 17 through October 2. The production stars Audra McDonald as Bess and should be interesting to compare with Tanglewood's production of the masterpiece on August 26. Porgy is by no means a show/opera that is performed very often, certainly not in Boston, so to have two productions on the heels of each other is striking, if not odd.