The Boston Early Music Festival is THE place for performers to be heard. And there are enough good programs, between the big Jordan Hall concerts, the two operas, a Family Day program, the mini-festivals for organ and keyboard, fringe concerts at at odd hours of the day and late night, for everyone.
By Susan Miron.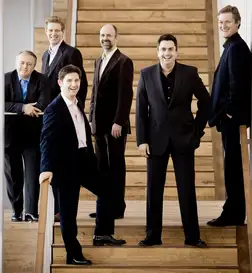 To say, as I did in the Classical Music Sampler for June, that the Boston Early Music Festival (BEMF) was like a 800-pound gorilla turns out to have been an understatement. It is like, to continue this metaphor, a whole village of 800-pound gorillas—a whole world representing everything to do with Early Music that gets bigger and more important with each festival, every two years. Its 335-page program book, entitled Metamorphosis: Change and Transformation, gives some inkling of its size and scope.
Two semi-official BEMF people I asked replied that they thought 15 THOUSAND people had registered for the festival, with many of them coming from abroad. And of course, there are thousands like me who just show up to hear concerts, or go to a workshop, or to gawk at the hugeness of the Exhibition Hall, which opens Wednesday at the Radisson Hotel in Boston, MA.
The program book contains seriously intelligent program notes for many of the big programs along with an artist roster that reads like a Who's Who in Early Music. This festival is THE place for performers to be heard. And there are enough good programs, between the big Jordan Hall concerts, the two operas, a Family Day program, the mini-festivals for organ and keyboard, fringe concerts at at odd hours of the day and late night, master classes with early music luminaries . . . You get the idea.
If there isn't something that appeals to you, it's probably because you didn't give it a try. Co-Artistic Directors Paul O'Dette (who will give a solo recital at Jordan Hall, Thursday at 11 p.m.) and Stephen Stubbs, both renowned lutenists, have created, if such a thing could exists, a perfect festival for visually experiencing, hearing, and learning about Early Music.
Monday evening's concert at Jordan Hall, Canticum Canticorum, was dedicated to sixteenth-century vocal sets of The Song of Songs, featured six excellent singers and a distinguished back-up band of Baroque harp (Maxine Eilander), Stephen Stubbs (who, as lutenist and Baroque guitarist sat next to the harp), harpsichord, viola da gamba (Erin Headly), and two violins and a viola, Baroque, of course.
The Song of Songs is one of the Jews' five (sacred) scrolls, although around 400 Saint Jerome translated the text into Latin and re-interpreted its meaning, which explains the many mentions of Jesus. The music, from recognizable composers from the sixteenth century (Heinrich Schütz, Claudio Monteverdi, Henry Purcell, Dieterich Buxtehude, Marin Marais) with deftly translated texts, was sung exquisitely in different permutations of the six singers.
Stephen Stubb conducted very subtly by hand; his lute playing was, for me, the instrumental highlight of the evening. There were chances for all the instruments to shine. Regrettably the Baroque harp here wasn't always loud enough to be heard—it was never created for such an enormous space) In addition, her music stand was positioned so it was hard to see her hands (Note: maybe this is just a complaint by a fascinated harpist).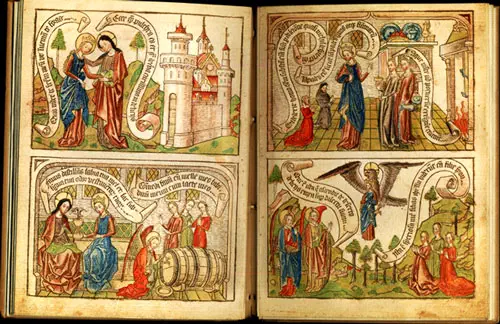 I admit I have loved The King's Singers for a long time, so I jumped at the chance to hear them at Tuesday's 8 p.m. concert at Jordan Hall. The place was packed with fellow fans, who could barely contain their applause at the first sight of the group on stage. This was one joyful crowd. And I think I have figured out their secret. Yes, the six Brits have flawless intonation, a huge repertoire, and terrific senses of humor. But more than any other vocal group I can think of, The King's Singers make people happy, whether they are singing madrigals from the 1600s as they did on Tuesday or anything else.
Dressed in nondescript, gray suits with yellow ties and brown shoes, of many ages and heights, the group isn't about eye candy. No, it's their irrepressible charm, both when they're singing and when they're chatting about what they're about to sing (each of the six got a chance at this, and it give the evening an intimate quality).
Their program, Triumphs: Renaissance Conquests in Love and War, contained 22 songs from England, Italy, and France, the most famous being humorous works of Josquin des Pres (ca. 1450–1521).
The first half was inspired by a collection of madrigals published in 1592, which contained 29 madrigals by 29 composers. Commissioned by a great patron of the arts, Leonardo Sanudo (1544–1607), the collection, entitled Il Trionfo di Dori, extols the virtues of Sanudo's wife through the surrogate goddess Dori. (All of the works end with the line "Viva la bella Dori.").
The idea of a thematic gathering enjoyed such success that the English composer Thomas Morley produced a similar collection, The Triumphs of Oriana, in 1601, in which each song ends "Long live fair Oriana." (It wasn't nearly as deadly dry as this description—it was lovely).
Two songs about Paris included an idealized love song to this "haven of peace, orchard of love" and a bawdy one, "Les cris de Paris" in which every imaginable ware and foodstuff was yelled (sung) out, ending, unsurprisingly with the line "If you want any more, go and find them yourself!" There were bawdy songs, bellicose ones, and one where a Spaniard propositions a maiden. As one of the Singers noted, "A Spanish guy shows up. A conversation ensues. "How much?" he asks. We think he knew but because we're British we'd rather not say."
They may be British but they sure know how to do a hilarious encore. This was The King's Singers' first appearance at BEMF. I hope it's not their last. (If you missed the concert, catch their YouTube Madrigal History Tour).