By Tim Jackson
Lynn Shelton had developed what was becoming her own distinctive blend of comedy and drama, one that drew on strong writing, improvisation, and women characters.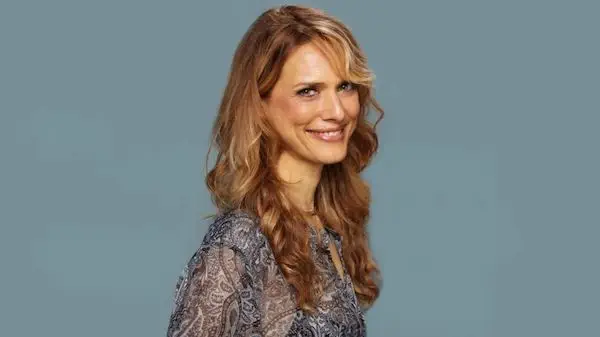 The announcement that director Lynn Shelton passed away last Saturday came as a shock. According to her partner, Marc Maron, what had been a sore throat suddenly became something more. She collapsed one evening and died a few days later. She was one of the rising stars of independent filmmaking.
I first saw her film Humpday at at the Sundance Festival in 2009. She had already written and directed Go Way Back in 2006 and directed My Effortless Brilliance in 2008. Humpday impressed me with its improvisational acting style and outrageous premise: one very drunken night Andrew (Mark Duplass) is provoked into a bet by an old college buddy, Ben (Joshua Leonard) to take part in an "art project." They would confront their hetero-normality and sleep together on camera. The next day a sober Andrew, a young straight married white man, is aghast when Ben pushes that the challenge go forward, over the strenuous objections of Andrew's wife. The fluidity of sexual identity was not a common topic 11 years ago. Reactions in the audience fell into three slots: gay men wondered "'what is the big deal";  straight men squirmed; women figured that it was more evidence that "men are so screwed up." The film's provocative premise kept the audience laughing and on edge. As Shelton went on to write and direct Your Sister's Sister and Sword of Trust she continued to develop what was becoming her own distinctive blend of comedy and drama, one that drew on strong writing, improvisation, and women characters.
Shelton was part of a group of writers, directors, and actors who worked in a genre loosely labeled Mumblecore, because of its laid-back naturalism, relaxed to the point that characters tended to mumble. These new filmmakers were dedicated to evoking the minimal "authenticity" of the everyday, drawing on structured stories that featured actors who were comfortable with extemporaneous dialogue. Many of those actors and directors have gone on to commercial and/or independent success: Mark and Jay Duplass, Greta Gerwig, The Safdie Bothers, Lena Dunham, Joe Swanberg, Andrew Bujalski, and Aaron Katz come to mind. They have had a pronounced impact on storytelling in films and on cable television.
Given how the pandemic is disrupting the production of big-budget franchise films and stimulating a hunger for character-driven narratives, the influence of Mumblecore is poised to grow stronger.  Shelton's filmmaking combined clever writing, perceptive use of actors, and a commitment to creating a viable place for women in all aspects of the industry. She loved her work just as she was finding her stride.
Shelton was particularly good with actors. It was her favorite part of the creative process and the enthusiasm shows in her films. Her TV work was plentiful, from Mad Men to the recent series Little Fires Everywhere. But it was in her feature films that she broke the most ground.
Marc Maron was featured in Shelton's film Sword of Trust, a comedy that screened at the Independent Film Festival of Boston just last year. Shelton claims she wrote the film in part to feature Maron. At the time, I didn't know who he was — but I was struck by his understated performance. With him, Shelton had found her muse: a slightly acerbic intellectual whose grace and wit easily made her laugh. Maron, an actor, comic, musician, writer, and host of the popular podcast WTF has posted a heartbreaking tribute to Shelton, which includes a rebroadcast of her interview with him from 2015. It was when they had first met. The homage can be heard here.
---
Tim Jackson was an assistant professor of Digital Film and Video for 20 years. His music career in Boston began in the 1970s and includes some 20 groups, recordings, national and international tours, and contributions to film soundtracks. He studied theater and English as an undergraduate, and has also has worked helter skelter as an actor and member of SAG and AFTRA since the 1980s. He has directed three feature documentaries: Chaos and Order: Making American Theater about the American Repertory Theater; Radical Jesters, which profiles the practices of 11 interventionist artists and agit-prop performance groups; When Things Go Wrong: The Robin Lane Story, and the short film The American Gurner. He is a member of the Boston Society of Film Critics. You can read more of his work on his blog.