New York Times dance critic Alastair Macaulay is on solid ground when he critiques the shape of the dancers, but why his insulting tone? How do we, as readers, judge a critic who describes a dancer's body in a demeaning way?

By Megan Trombino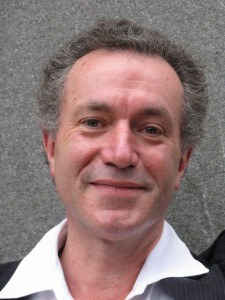 While sitting at the Boston Ballet's production of The Nutcracker (through December 31), I read an installment from the "Nutcracker Chronicles" series by New York Times dance critic Alastair Macaulay. I had been reading these articles out of curiosity to see how many performances and locations he could hit in six weeks. Macaulay lavishly detailed the aural features of the New York City Ballet's opening night performance of Blanchine's The Nutcracker, but he reserved comments about the performance until the end, remarks whose abrupt harshness and insensitivity left a smoldering pool of enraged readers in the wake.
Macaulay now infamously stated: "Jennifer Ringer, as the Sugar Plum Fairy, looked as if she'd eaten one sugar plum too many; and Jared Angle, as the Cavalier, seems to have been sampling half the Sweet realm." Pause for the dramatic musical interlude in my head.
In Boston the lights dimmed, and the overture to Tchaikovsky's score began as the whimsical, moonlit, winter scene on the curtain rose.
This was my first Nutcracker with an orchestra, so I was sensitive to the feeling that live music provokes. Fiona Wada-Gill is a lovely Clara with all of the exuberance and form of a promising, young ballerina. Herr Drosselmeier, the creepy, cape-flinging, life sized-toy-making, dream-weaving godfather of the protagonist is expertly performed by a violet-velvet-clad Sabi Varga. The Bear's unique grand jeté sequence is delightful and amusing. It's obvious why he is a favorite in the performance. Lawrence Rines leaps with agility, poise, and a lightness that suggests there's helium in his big bear head.

My mind, draped in a diaphanous veil of fantasy, was rocked by over 50 tardy people who were noisily escorted to their seats distracting  most of the audience members in the orchestra, who were asked to move to accommodate the late arrivals. Epic fail. This happened just after the Stahlbaum's living room and Christmas tree began to ascend into the rafters, just before the Rat King and his rodent mercenaries battled the Nutcracker with over-sized cutlery.

The role of the Nutcracker/Cavalier is expertly performed by Lasha Khozashvili. His strength overshadows the presence of Lia Cirio, whose Sugar Plum Fairy is lovely but, on a few occasions, off in her timing. In the second act, two lifts were not synchronized with the music between the Cavalier and the Sugar Plum Fairy. Larissa Ponomarenko and James Whiteside are tender and delicate as the Snow Queen and King, dancing lovingly among the confetti snow and moonlit set in the forest. Helen Pond and Herbert Senn create a gorgeous atmosphere on the set, even if the Christmas tree did not fully extend into the rafters that night.

Lawrence Rines as "The Bear," a character in the Boston Ballet's production of the NUTCRACKER

Overall, the Boston Ballet's Nutcracker is as enchanting as it is thought provoking. I only saw one of the 40 performances that will be staged during the holidays, and what it lacks in timing it made up for with enthusiasm and energy.
After the show I couldn't repress Macaulay's comment about Ms. Ringer and Mr. Angle. The dancers at the Boston Ballet look healthy, muscular, and rested and were well rehearsed. Their presence in the community is unlike any I have seen in any ballet company. Dancers had been spotted at Logan the day before Thanksgiving, at the opening of the Frog Pond in the Common, and at the Children's Museum with Clara and the dancing bear in tow. If you are into social media, you can find an active Facebook page with daily updates, reviews, and photo albums documenting their civic engagement.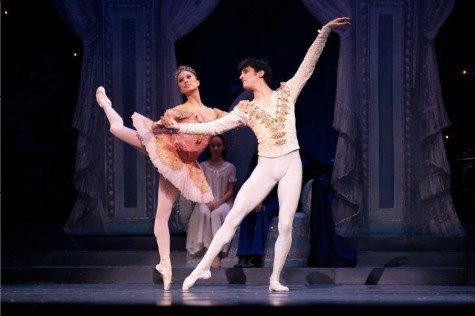 Macaulay is a fine critic. I've read him before, but what's with the personal attacks? Is he implying that the dancers' performances are in some way inhibited by their sizes, or did he run out of rational analysis and presume it was acceptable to take a cheap-shot at two well-versed dancers? Macaulay responded to the deluge of responses in his article "Judging The Bodies In Ballet," where he notes that the anger comes from a consideration of gender. There are two dancers being criticized for their size—Ringer and Angle—and fans came to the defense of the former immediately. But why no hubbub about Angle?
The 2001 documentary Etoiles: Dancers of the Paris Opera Ballet provides a deeper representation of a dancer's education and life in ballet. Ghislaine Thesmar, a ballet teacher in the documentary, tells the viewer that at age six it is understood by the students that they are in competition with each another. At the end of the school year, their classmates will perform in an exam that continues until that student is a "premier danseur" or principal in the company. A dancer's entire life revolves around their body—how it performs, how it looks, how it changes, and how much maintenance it needs.
Macaulay is on solid ground when he critiques the shape of the dancers, but why his insulting tone? How do we, as readers, judge a critic who describes a dancer's body in a demeaning way? A dancer's body is an instrument for his or her art. A critic should not censor himself when it comes to pointing out flaws. But shouldn't readers be free to challenge the language without being accused of having a political agenda?
Ballet dancers are celebrated for their elegance, grace, and strength. A lifetime of formal training and anxiety revolves around  pressure that they feel to be an ideal dancer with the ideal body. This obsession with body image often results in eating disorders, such as anorexia or bulimia, or body dysmorphic disorder (BDD), a psychological disorder that causes individuals to imagine a defect or multiple defects to be larger than they are.
Does the fact that Angle is a man eliminate him from being criticized about his weight? If we are going to get in a tizzy about Macaulay's poorly expressed criticism about a ballerina with an admitted eating disorder, then we should do so for both sexes.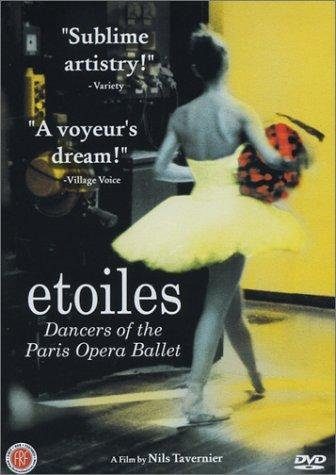 The timing of Macaulay's article is uncanny, given with the release of Jennifer Homans' history of ballet, Apollo's Angels, and of The Black Swan. Our very own Arts Fuse critic, Debra Cash reviewed this film and points out scenes where the male gaze is indulged in by the director, Darren Aronofsky. If the old adage is true, then life has clearly been reflected in art this holiday season within the dance community.
Blog postings from The Clyde Fitch Report, Fit Perez, Death and Taxes, and The Huffington Post characterize the critique of Ringer's body as deplorable. On December 13 The Today Show offered an  exclusive feature, including Jenifer Ringer's response to the article. Broadcaster Ann Curry's one-on-one with Ms. Ringer focused on her reaction to the article and the outpouring of support for her confronting her eating disorder: "it's made me feel very loved and supported." When asked how she felt after the review came out, she said, "it did make me feel bad about myself."
In response to Curry's question about the pressure dancers have to be thin, Ms. Ringer said that "we're taught to attempt, to try, to be perfect in every way," and then added about her own struggle with her eating disorder, "when you're weak, you can't do the job."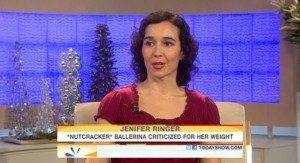 In response to Macaulay's critique of her body, Ringer declared, "I'm not overweight. I do have, I guess, a more womanly body type than the stereotypical ballerina." Interestingly, Ringer added that the New York City Ballet had "every single body type you could imagine," which included "tall," "petite," "athletic," "womanly," and "waif-like." Of course, she couldn't have meant all female body types. In the context of her interview, I believe Ringer was referring to other ballerinas in the company rather than non-dancing women. In describing the varying body types that the NYC Ballet proudly displays in their productions, she was accepting her own "womanly" body as something to be proud of—with or without the acceptance of all viewers or critics.
Finally, Curry probed Ringer about Macaulay's judgment: "He is a critic," the dancer replied, "and he's paid to put his opinion into the paper." That's  a healthy response to a statement that has turned the dance industry, the critical community, and the blogosphere on their proverbial ears this holiday season. There is a purpose and a need for serious criticism—from time to time reviewers may abuse the privilege, but that doesn't excuse the effort, even during the holidays, to sweeten reviewing into nothing but sugar plums.