By Harvey Blume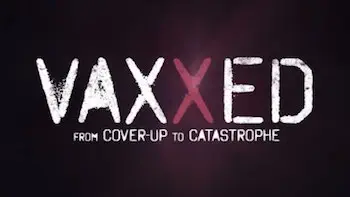 Robert de Niro, sensational actor that he has been in his best roles, can often appear tortured, challenged, strangled, even — dare I say it — dull and dumbfounded in interviews. One interviewer said he felt like Niro was waiting for a translator to appear during their interaction, so as to resolve the communication gap. De Niro doesn't, to put it lightly, thrive on ready give and take. Unless, perhaps, Scorcese's filming it.
De Niro has asked writers to dial down the written material for some of his roles. He excels, or has, at his best (these days he just plays flat and shallow versions of himself), in conveying feelings. moods, connections and emotions by means of body language, looks, gestures, governed by a nearly uncanny sense of how far to push and when to cut.
But as for his wanting to include an anti- Vaxxer documentary screed — Vaxxed: From Cover-Up to Catastrophe — in the Tribeca film festival I do come down to thinking, well, maybe some consideration should be given to De Niro, in a certain sense, being just plain stupid. In a certain sense, meaning the sense that allows for extraordinary aptitude, and even genius. And for savantism.
Vaxxed: From Cover-Up to Catastrophe celebrates Andrew Wakefield's bogus discovery that the Measles, Mumps, and Rubella (MMR) Vaccine routinely given to children is a cause of autism. Wakefield lost his license to practice medicine in England when he propounded this discovery on the basis of cooked books and false data.
Anti-vaxxers have a long history, dating back to opposition to small pox vaccines. The movement lives on in the opposition to MMR. The anti-vax movement can be compared to the craving to get rid of the Federal Reserve system, and return to the gold standard. Or to being a 9/11 truther (we blew the Towers up), or to flat-out flat-earthism.
Vaccination has, on the basis of all evidence, been thoroughly discredited as a cause of autism.
De Niro wanted to show a film at Tribeca that would have given it consideration, and in the end pulled the film because of outcry.
It had to be pulled, should never have been entered.
I wonder about De Niro. He has an autistic child, hence his interest. I wonder about De Niro himself, his gift for impersonation, his being stymied at articulation.
Maybe it's not just his child he's concerned about.
He only seems to be able to look you in the eye, talk to you, in films. Else, he does seem to require translation.
Maybe he ought to brush up on the literature of autism and neurological difference. He could go back to Oliver Sacks and his own knowing performance in Awakenings, the film about Parkinson's based on the Oliver Sacks book.
De Niro knows about neurological difference. He has all the characteristics of a savant of a certain sort, plus many of the constraints that go with the gift.