Arts Fuse critics select the best in film, theater, dance, music, visual arts, and author events for the coming week.
By The Arts Fuse Staff
Film
Boston Area Film Schedules—What is Playing Today, Where, and When
Kickstarter Film Festival
Thursday, October 15 at 7 p.m. and 9:20 p.m.
Brattle Theater Cambridge, MA
This special free screening is currently by standby only. Visit the Kickstarter Film Festival website.
7 p.m.
Afronauts (Short)
What We Do In The Shadows
9:20 p.m.
World Of Tomorrow (Short)
Submarine Sandwich (Short)
T-Rex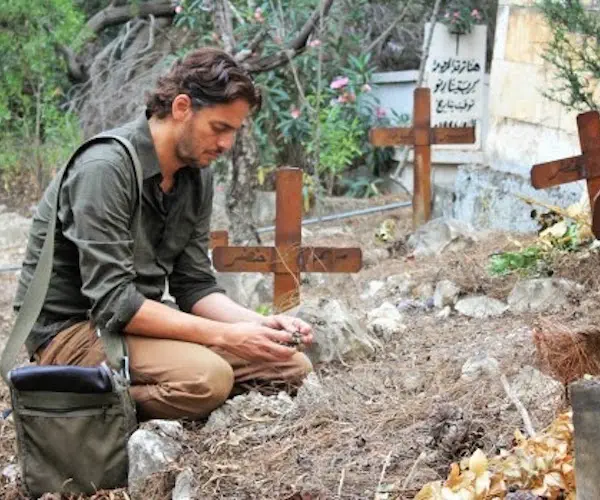 Palestine Film Festival
October 16–25
Museum of Fine Arts, Boston, MA
The festival brings Palestine-related cinema, narratives, and culture to New England audiences. It features compelling and thought-provoking films, including documentaries, features, rare early works, video art pieces, and new films by emerging artists and youth. These works from directors around the world offer refreshingly honest, self-described, and independent views of Palestine and its history, culture, and geographically dispersed society. View the full schedule.
Arlington International Film Festival
October 15–22
Kendal Square Cinema, Cambridge MA
The new improved 2015 AIFF begins its Opening Night, Thursday, October 15 at 7 p.m., with an Homage To Science And Technology: NOVA's Secret Life of Scientists. Producers Joshua Seftel and Tom Miller will lead a "talk show" style presentation featuring short films and live interviews with notable scientists featured in the Emmy-nominated series including:
• Engineer and Rock Guitarist Tom Scholz
• Biologist/Miss Massachusetts Pageant Winner Erika Ebbel
• Steven Pinker
• Psycholinguist Jean Berko Gleason
• Roboticist/Adventure Sportsman Colin Angle
• String Theorist/Science-Faith Navigator Jim Gates
• Alzheimer's Researcher/Aerosmith Sideman Rudy Tanzi
Other picks include:
Friday, October 16:
• Shoulder The Lion: Documentary at 1:05 p.m.
A photographer, who is blind, questions the power of images in today's visually saturated culture; due to his advancing hearing loss, a musician is forced to give up his dream of playing music and must reinvent his future; a painter who lost half her brain searches for her place in life. What does it takes for someone to keep on going in the face of such challenges.
• How Not To Disappear Completely at 9:30 p.m.
Following a week in the life of a young photographer, Tom has returned to London after spending two years traveling in India. At a crossroads in his life, he struggles to reconnect with his friends while searching for his half-sister and coming of age.
Saturday, October 17:
• The Arctic Defenders (Canada) at 5:05 p.m.
Set in the dramatic and alluring landscape of the north, The Arctic Defenders tells the remarkable story that began in 1968 with a radical Inuit movement that changed the political landscape forever.
• The Shattered Mind at 9:15 p.m.
An exploration into a black deaf family's journey while their daughter struggles to overcome adversity, hearing loss, and brain trauma. The filmmaker, Jade, lost her hearing at age five, studied film at the NYU's Tisch School of the Arts, where she was the first deaf African American to graduate with a BFA. (With Ants In Apartment, 11 min.)
Sunday, October 18:
• Gabo: The Magic of Reality at 6:30 p.m.
This Winner of Best Of Festival asks the question: How did Gabriel García Márquez, a boy from a tiny town on the Caribbean coast, become a writer who won the hearts of millions, from the poorest to the most powerful political leaders, and whose works changed our perception of reality?
• Vessel at 8:20 p.m.
Dr. Rebecca Gomperts, horrified by the realities created by anti-abortion law around the world, felt compelled to challenge this. Her method: to provide abortions on a ship in offshore waters. A fearless sea captain sails a ship through loopholes in international law, providing abortions on the high seas, and leaving in her wake a network of emboldened activists who trust women to handle abortion on their own terms. (With A Good Egg, 13 min.)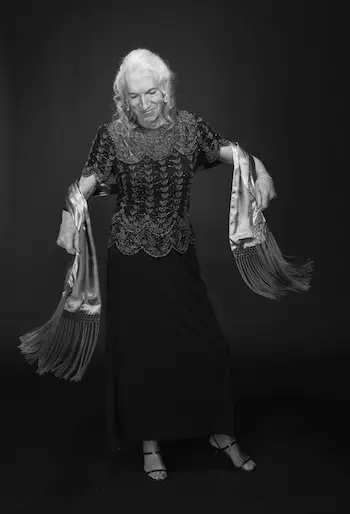 Monday, October 19:
• A Chance To Dress at 7:30 p.m.
The film includes a panel discussion with filmmaker and subject, 76-year-old MIT Professor Emeritus John "Tephra" Southard, who recently came out to his family, friends, and MIT colleagues as a crossdresser after nearly 40 years of easy collegiality. His exuberant outing is reflected, in part, by his efforts to reach out as an educator and counselor to other closeted students and faculty.
Tuesday, October 20:
• College Shorts Program: The Best of Festival—College at 3:25 p.m.
• Cloro at 9:15 p.m.
Jenny is 17 and dreams of becoming a synchronized swimmer, but her carefree adolescent life in Ostia, a seacoast town near Rome, is shaken by the sudden death of her mother. With a sick father and a nine-year-old brother to look after, Jenny is forced to move to a mountain village in the middle of Abruzzi. Soon the girl will start to bear the weight of these responsibilities while the desire to pursue her dreams grows.
Wednesday, October 21:
• Haitian Perspectives In Film at 7:15 p.m.
Community Supported Film/Sheridan Works
Q&A with filmmaker, educator, and director Michael Sheridan of Community Supported.
Thursday, October 22:
• Power To The Pedals: Wenzday Jane and the Culture of Change at 6 p.m.
This documentary portrays the transformative vision and extraordinary efforts of Wenzday Jane, a young woman whose mechanical skills and innovative actions are reshaping her community. Wenzday goes to the heart of the sustainability issue by offering solutions, and suggests that things don't have to be the way they are. (With Search for the Monster, 3 min.)
• Here's That Second Chance You Hoped For, Robert H. Goss at 7:45 p.m.
Robert H. Goss suffered a traumatic brain injury six years ago. He fell down a flight of stairs, hit his head, and lapsed into a coma. As a result, he lost his passion and pleasure for art and jazz. He was devastated. But four years later, a miracle happened. This is the story of his second chance.
• With Tashi & The Monk (40 min.) AIFF Best Documentary Short at 7:45
On a remote mountaintop, a brave social experiment is taking place. Former Buddhist monk Lobsang was trained under the guidance of His Holiness the Dalai Lama, but eight years ago, he left his life as a spiritual teacher in the United States to create a unique community in the foothills of the Himalayas, which rescues orphaned and neglected children. Five-year-old Tashi is the newest arrival. View the full schedule.
New Hampshire Film Festival
October 15–18
Music Hall, 28 Chestnut Street, Portsmouth, NH
The New Hampshire Film Festival is a non-profit organization that celebrates the art of filmmaking. The festival strives to advance the quality and innovation of independent film internationally while simultaneously influencing education, culture, and the economy within the local community.
Friday kicks off the NHFF industry panels program. Panels are set for the mornings and afternoons Friday through Sunday. They are held in two-hour blocks throughout the weekend in the conference center at festival headquarters. Friday evening kicks off the Young Filmmakers Workshop, a multi-day journey through filmmaking for 14 to 18 year olds. The Screenplay Competition begins its special events at the festival on Friday as well. On Saturday, additional screening venues open: Films and panels continue morning until night through Sunday. Representatives and independent film enthusiasts and supporters connect with audiences during Q&A sessions. Sunday evening concludes the festival with Closing Night Ceremonies. The ceremony consists of a screening of the YFW films, and Granny Award presentations for Best Screenplay, Best Feature, Best Documentary, Best Short Drama, Best Short Comedy, Best Short Documentary, Best Animation, and the Grand Jury Award. View the full schedule.
—Tim Jackson
---
Dance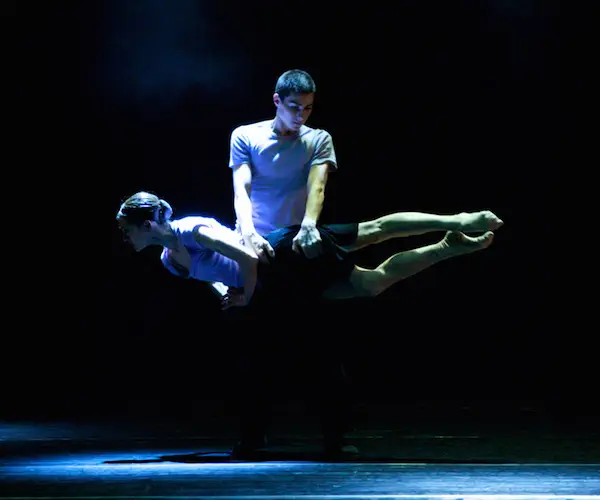 Le Quattro Stagioni
October 16 at 7:30 p.m.; October 17 at 8 p.m.
Citi Shubert Theatre
Boston, MA
Spellbound Contemporary Ballet journeys to Boston this weekend for two showings of Le Quattro Stagioni (The Four Seasons)—a work that explores the "kaleidoscope of the seasons," set to Vivaldi's popular composition of the same name. This performance marks the production's US debut, with choreography by Mauro Astolfi.
Doug Varone and Dancers
October 16 & 17 at 8 p.m.
Institute of Contemporary Art
Boston, MA
Known for its artistic versatility, Doug Varone and Dancers presents three Boston premieres at the ICA: Lux, The Fabulist, and ReComposed. With one work set to Philip Glass's The Light, another featuring Doug Varone as soloist, and the third inspired by Joan Mitchell's abstract pastel drawings, this performance promises to cover considerable artistic territory.
Tall Tales
October 16 at 8 p.m.
Regent Theatre
Arlington, MA
Local tapper Ryan P. Casey is known for his height and tapping prowess. In this show, he will serve up traditional tap and poetry, humor and homages to cinematography.
And further afield…
Please Wear Appropriate Attire
October 16 & 17 at 8 p.m.; October 18 at 2 p.m. & 6 p.m.
Eastworks
Easthampton, MA
Led by choreographer Michelle Marroquin, Please Wear Appropriate Attire is more than your typical dance performance. Guests will be treated to a multimedia event featuring a creative fashion show, video installations, live music, and a trip to the "underworld of working women." All of this will be presented in the rooms of the Eastworks building. A special offer: Audience members on a low income are invited to attend a free performance at 2 p.m. on Sunday, October 18 (honor system observed).
—Merli V. Guerra
---
Visual Art
Warhol & Mapplethorpe: Guise & Dolls
October 17–January 24, 2016
Wadsworth Atheneum Museum of Art, Hartford, CT
Though they were in some ways very different artists, Andy Warhol and Robert Mapplethorpe were linked by friendship, controversy, sexuality, ambiguities of personality, and the free-wheeling New York art scene of the 1970s. The Wadsworth is mounting the first ever major exhibition of the two artists together, featuring their portraits and portraits of each other, and including Mapplethorpe's portraits of his life-long friend Patti Smith, and his series of images of the female body-building champion Lisa Lyon, along with Warhol's "Ladies and Gentlemen" series of drag queen portraits. An added bonus to visiting Hartford for this show is the chance to see the Wadsworth's freshly renovated, recently reopened Morgan Memorial Hall, currently drawing rave reviews from the critics.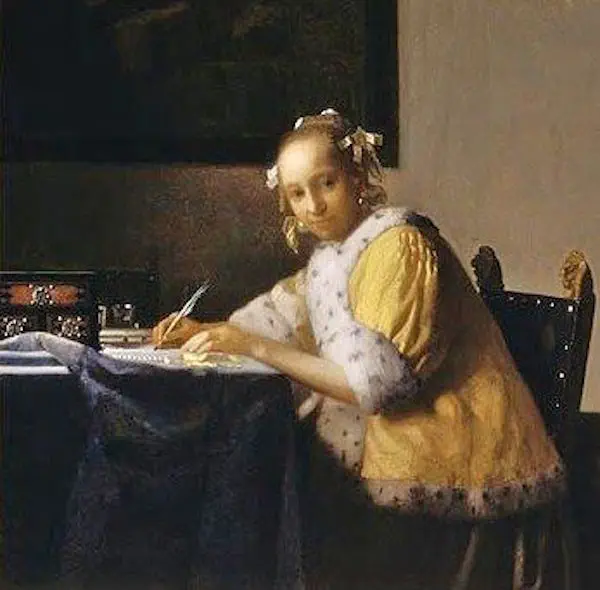 Class Distinctions: Dutch Painting in the Age of Rembrandt and Vermeer
October 11–January 18, 2016
Museum of Fine Arts, Boston, MA
This is a show Karl Marx would have loved. The MFA's major fall show proposes "a new approach" to one of the most astonishing miracles of European art: the Dutch 17th century, when a small, recently-minted Northern European republic turned out not one or two but a whole pantheon of great painters. The unorthodox approach arranges paintings by the emerging Dutch social classes: upper, middle, and lower, with a variety of sub-groups outlined as well, populated by nobles, social-climbing merchants, maids or middle-class mistress, guild members, and street people, and concluding with the places all three classes met in lively encounters in the city or country, winter or summer, indoors or out, at leisure or at work. Works by Rembrandt, Vermeer, Jan Steen, Pieter de Hooch, Gerard ter Borch, and Gabriel Metsu feature in the roster. Three table settings of period Dutch objects, each appropriate to a different Dutch class, round out the class distinctions.
—Peter Walsh
---
Roots and World Music
PRONK!
October 12
Providence, RI
If you spent the weekend at Somerville's HONK! festival, you might not want the brass band fun to end. Most of the bands move to Providence on Monday for an even wilder, more anarchic brass bash.
Debashish Bhattcharya
October 14
3S Artspace, Portsmouth, NH
This Indian classical music master plays his ragas on the slide guitar. Another brilliant guitarist, Daniel Bachman, opens.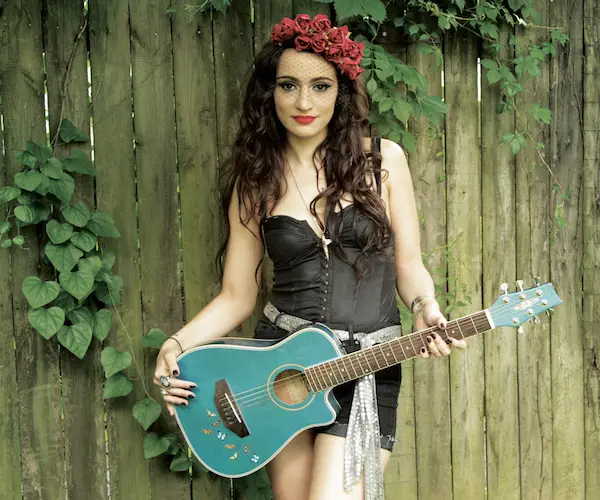 Lindi Ortega
October 16
Café 939 at Berklee, Boston, MA
If Iris DeMent had a Goth daughter she's probably write and sing the kind of macabre country tear-jerkers that Canadian songwriter Ortega specializes in.
CANCELLED Peggy Seeger
October 17
Wong Auditorium, MIT
Both a preserver of traditional folk and a biting songwriter herself, Seeger has lived in England for decades. She put on a stirring "farewell Boston show" two years ago, but is now back again for a free performance at MIT.
Cimarrón
October 17
Johnny D's, Somervile, MA
The wide range of music found across Colombia is staggering. Take the Grammy-nominated Cimarrón, which plays the polyrhythmic waltzing music known as joropo, played on harp, bandola, and cuatro and accompanied by bass, cajón, and maracas.
Bow & Strings: The World of Violin (with Layth Sidiq, Jason Anick, Elinor Speirs, Pilar Zorro, and Rachel Panitch)
October 18 at 4 p.m.
Arts at the Armory Cafe, Somerville, MA
Violinists from Jordan, Colombia, South Africa, and Boston come together to demonstrate a wide range of styles.
—Noah Schaffer
---
Theater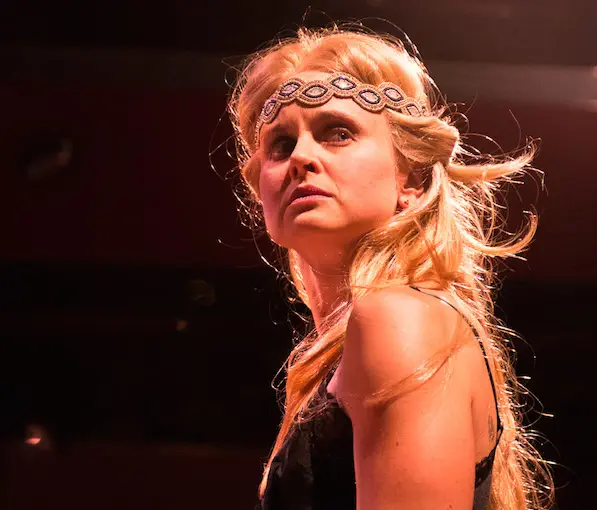 Salomé by Oscar Wilde. Directed by Olivia D'Ambrosia. Staged by Bridge Repertory Theater at the First Church in Boston, Boston, MA, through October 18.
According to director D'Ambrosia, Wilde's version of the Biblical story is "sexy, terrifying, hilarious, and, above all, epic." And if that is not enough upheaval, she "radicalizes the legend and Oscar Wilde's play by setting this specific production in the year 1970." Shura Baryshnikov is cast in the title role. Read the full review on The Arts Fuse here.
Mr. Joy by Daniel Beaty. Directed by David Dower. Presented by Arts Emerson in the Jackie Liebergott Black Box, through October 18.
Thou Shalt Be Empowered: "What happened to Mr. Joy? A Harlem community is shaken when Mr. Joy, a Chinese immigrant whose shoe repair shop has been a neighborhood pillar for decades, is the victim of an attack. Playwright and ArtsEmerson Artist-in-Residence Daniel Beaty (Breath & Imagination, Emergency) returns with another moving reflection on transforming pain into power, this time through the virtuosic performance by acclaimed actress Tangela Large." Read the full review on The Arts Fuse here.
Othello by William Shakespeare. Directed by Bridget Kathleen O'Leary. At the Modern Theatre, Suffolk University, Boston, MA, through October 25.
The Bard's tragedy about the "green-eyed monster"—the cast includes John Kuntz as Iago and Johnnie McQuarley as Othello. Read the full review on The Arts Fuse here.
Einstein's Dreams. Alan Lightman's novel adapted and directed by Wesley Savick. Staged by Underground Railway Theater at the Central Square Theater, Cambridge, MA, through October 24.
"Absurd, comic, and poetic," this play "captures the poignancy of the human condition. In celebration of the 100th anniversary of Einstein's Theory of General Relativity, Underground Railway Theater reunites the original 2007 world premiere cast, adapted by director Wesley Savick (Mr g, Car Talk: The Musical!!!). The cast includes Debra Wise, Steven Barkheimer, and Robert Najarian. Read the full review on The Arts Fuse here.
Copenhagen by Michael Frayn. Directed by Eric Tucker. Staged by the Nora Theater Company at the Central Square Theater, Cambridge, MA, through November 15.
A revival of Frayn's challenging exploration of the mysterious connections between ideas and personalities. "Copenhagen, 1941: Two brilliant physicists—fast friends from enemy nations—famously confront each other at the height of WWII. This award-winning psychological mystery unravels what transpired on that fateful night. Werner Heisenberg and his mentor Niels Bohr meet again in the afterlife, goaded by Bohr's wife, Margrethe. Who will remember the truth that changed the course of history?" Arts Fuse review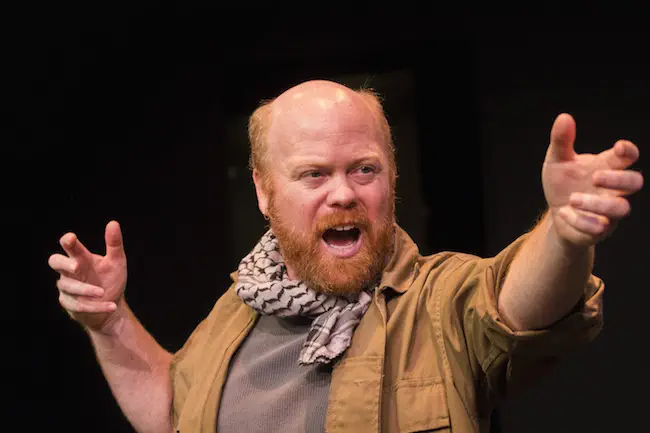 An Iliad, an adaptation of Homer's epic poem (the Robert Fagles translation) by Lisa Peterson and Denis O'Hare. Directed by Jonathan Epstein. Staged by Shakespeare and Company in the Elayne P. Bernstein Theatre, Lenox, MA, through November 1.
"A modern-day retelling of Homer's tale of gods and goddesses, undying love and endless battles, the narrative is told through the eyes of a single narrator (Michael F. Toomey), whose gripping monologue captures both the heroism and horror of war. Crafted around the stories of Achilles and Hector, this powerful piece vividly drives home the timelessness of mankind's compulsion toward violence." The OBIE award-winning play also features musician Gregory Boover.
Indecent by Paula Vogel. Directed by Rebecca Taichman. A Yale Repertory Theatre co-production with La Jolla Playhouse at the University Theatre, 222 York Street, New Haven, CT, through October 24.
The world premiere of a "play with music …inspired by the true events surrounding the controversial 1923 Broadway debut of Sholem Asch's The God of Vengeance—a play seen by some as a seminal work of Jewish culture, and by others as an act of traitorous libel." I have been intrigued by Asch's play since I reviewed Donald Margulies's version of the melodrama at the Williamstown Theater Festival in 2002. The script touches on prostitution and lesbianism, and the New York production was greeted by charges of anti-Semitism. The company was arrested and fined. Not sure who finds The God of Vengeance to be a "seminal work of Jewish culture," but it certainly made a splash.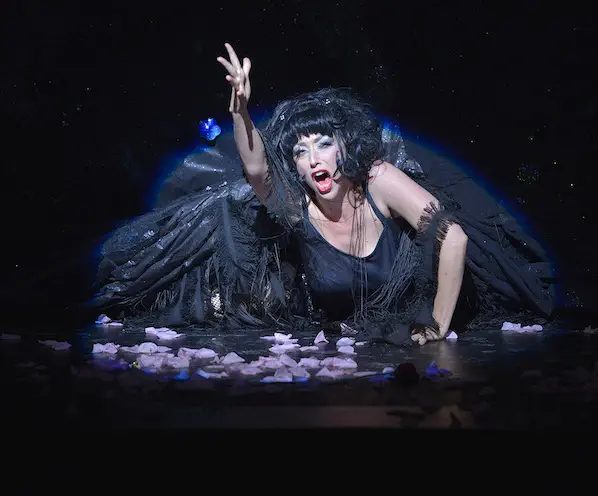 An Audience with Meow Meow, created by and starring Meow Meow. Directed by Leigh Silverman. Choreography by Sonya Tayeh. Presented by True Friends Productions at the Emerson/Cutler Majestic Theatre, Boston, MA, through October 24. Arts Fuse review
"Beloved by everyone from David Bowie to Amanda Palmer, Meow Meow is the Mother Courage of performance, the Queen of Kamikaze Cabaret, and the Weimar-style camp-cum-comedian who is about to take Boston by storm!" Read the full review on The Arts Fuse here.
Polish Joke by David Ives. Directed by Sarah Gazdowicz. Staged by the Titanic Theatre Company at the Central Square Theater, Cambridge, MA, through October 18.
A New England premiere of a 2003 Ives script that offers "a comic and poignant send-up of identity, ethnic stereotypes, and the eternal American search for 'roots.' Described by Ives as his most shamelessly autobiographical work, the play follows Jasiu, a Polish-American, as he struggles to rise above the perceived limitations of his ancestry by reinventing himself, trying on different names and national origins in a series of hilarious, sometimes surreal encounters."
I and You by Lauren Gunderson. Directed by Sean Daniels. Presented by Merrimack Repertory Theatre at the Nancy L. Donahue Theatre, 50 East Merrimack Street, Lowell, MA, through November 1.
This New York-bound (for off-Broadway) production "tells the story of two very different teenagers, Caroline and Anthony, who struggle to connect as they work on a school project about Walt Whitman's poetry. Over the course of the play, and through a stunning surprise ending, they find that there is more that unites them than divides them. This production marks the New England premiere of the play that won the 2014 Steinberg/American Theatre Critics Association New Play Award, which recognizes new work produced outside of New York." Arts Fuse review
A Number by Caryl Churchill. Directed by Clay Hopper. Staged by the New Repertory Theatre in the Charles Mosesian Theater at the Arsenal Center for the Arts in Watertown, MA, through November 1
Nael Nacer and Dale Place are featured in a production of Churchill's two-person play about the emotional and metaphysical fallout of cloning: "In this stark and startling drama, a son confronts his emotionally distant father, learning a horrifying truth about his past. As anger and abandonment issues emerge, a mystery is exposed, revealing a disturbing incident involving a number of 'others.'" Arts Fuse review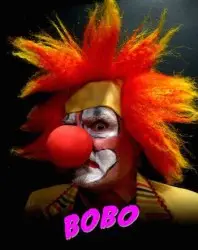 Clown Bar: A Clown Noir by Adam Szymkowicz. Staged by Theatre on Fire at the Charlestown Working Theater, Charlestown, MA, through October 24.
A take on film noir with clowns? Sounds like it. "Happy Mahoney is a cop. He used to be a clown, but gave it up to go straight. When his brother Timmy is shot and killed, he must go back to his old hangout to face his old friends, enemies, and demons. Can he find the murderer and bring him to justice? Forget it, Jake—it's Clown Bar."
Song of a Convalescent Ayn Rand Giving Thanks to the Godhead (In the Lydian Mode). Created and performed by Wolf 359. Written by Michael Yates Crowley. Directed by Michael Rau. Staged at Oberon, 2 Arrow Street, Harvard Square, Cambridge, MA, October 15 through 23.
Intriguing title for a new-fangled cabaret about art and suffering. Here's the setup: "In 1825, a gravelly ill Ludwig van Beethoven writes a groundbreaking string quartet. In 1982, a pissed Ayn Rand wakes up in the afterlife. In 2011, a very intellectual drag queen gets her fifteen minutes of fame in Peoria, Illinois. In 2015, Michael Yates Crowley and Michael Rau tunnel through time and space to bring all these people (and more) together in a true story about migraines and philosophy, with digressions into song and dance."
Babylon Revisited, an adaptation by Donald Marcus and Anthony Nikolchev of the F. Scott Fitzgerald story. Staged by the Ark Theatre Company at Shakespeare and Company in Studio One in the Bernstein Center for the Performing Arts, 70 Kimble Street, Lenox, MA, through October 25.
A world premiere production of a stage adaptation of one of Fitzgerald's major stories. The piece "stars critically acclaimed actor/writer Anthony Nikolchev, as the sole live actor onstage who takes on the lead role with supporting characters who appear in video projections in this exceptional and unique production."
Now is Our Time: The Pleasures and Perils of our Third Chapter by Annette Miller. At the Arsenal Center for the Arts, Watertown, MA, on October 19 at 7:30 p.m.
"Boston's own beloved and celebrated Annette Miller presents a new theater piece that the actress created as a Resident Scholar at Brandeis University's Women's Studies Research Center. By turns poignant, joyous, and resolute, this theatrical collage explores the mix of experiences and reflections of women and men of a certain age."
Choice by Winnie Holzman. Directed by Sheryl Kaller. Staged by the Huntington Theatre Company at the Calderwood Pavilion at the Boston Center for the Arts, October 16 through November 15.
Winnie Holzman (who wrote the book for the musical Wicked and penned TV's My So-Called Life) has come up with her first non-musical, full-length play. According to Holzman, the script deals with "a woman journalist who ends up writing a story that changes her life. I'm so interested in friendships and their complications, and women friendships are so interesting to me. The center of this play is a female friendship that is so different from Wicked."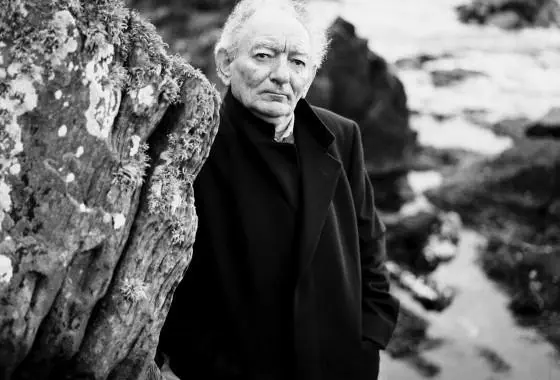 Dancing at Lughnasa by Brian Friel. Directed by Sally Wood. Staged by Portland Stage, 25 Forrest Avenue, Portland, ME, through October 25.
One of the major Irish playwrights of the postwar era, Friel recently died at the age of 86. Here is an opportunity to see one of his strongest scripts, a memory play that interweaves "the story of five unmarried sisters eking out their lives in the small village of Ballybeg in Ireland in 1936."
—Bill Marx
---
Jazz
Mili Bermejo/Dan Greenspan
October 13 at 7 p.m.
Lily Pad, Cambridge, MA.
The soulful Mexican-born singer-composer (and Berklee professor) Mili Bermejo continues her fall residency with her husband, the bassist Dan Greenspan, at the Lily Pad. Bermejo has a singular conception of pan-American folk, jazz, and popular song, and a deep, purposeful singing style
Jacqui Naylor Quartet
October 13 at 7:30 p.m.
Regattabar, Boston, MA.
San Francisco vocalist Jacqui Naylor combines the approaches of singer-songwriter and jazz singer, with a mix of jazz standards, originals, and jazz arrangements of modern pop, from "Skylark" to a bossa-inflected take on R.E.M.'s "Losing My Religion." (Her latest CD is Dead Divas Society.) She also has an appealing, smoky, broad-ranged voice. Her band includes Art Khu on piano and guitar, bassist Jon Evans, and drummer Matthias Bossi.
Derrick Hodge
October 14 at 7:30 p.m.
Regattabar, Cambridge, MA.
Growing up in a New Jersey suburb of Philadelphia, bassist Derrick Hodge gigged with the likes of Jill Scott (whom he later toured with) and trumpeter Terrell Stafford. His deep-groove virtuoso bass playing (he generally resists the temptation to play too many notes) has been the anchor of the Robert Glasper Experiment, and he released his own Live Today in 2013.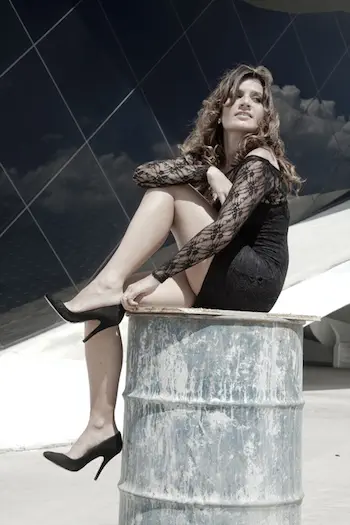 Chiara Civello
October 14 at 8 p.m.
Scullers Jazz Club, Boston, MA.
Back in her Berklee days, Chiara Civello was a rising star with versatile technique, multilingual fluency, and a knack for pan-American jazz and pop, singing in bands like Mango Blue. Now she returns, singing from her fifth solo album, Canzoni (Quarter Moon/Sony), a collection drawn from "the contemporary Italian songbook."
Erik Friedlander
October 15 at 8 p.m.
Lily Pad, Cambridge, MA.
With a broad resume that includes John Zorn, Dave Douglas, and Courtney Love (!), cellist Erik Friedlander is one of the more fascinating figures in improvised music. This year he released two CDs—the Bach-inspired solo album Illuminations, and Oscalypso, a tribute to jazz-bass great Oscar Pettiford, who also doubled on cello, helping to make it an important jazz instrument. At the Lily Pad, Friedlander will play a solo cello set, and then a set drawn from Oscalypso, with bassist Trevor Dunn and Michael Sarin.
The Kevin Harris Project
October 16 at 7:30 p.m.
Regattabar, Cambridge, MA.
The Kentucky-born pianist brings his provocative fusion of soul, gospel, Afro-Latin, and bebop to the Regattabar, supported by the distinguished company of the Cuban drummer and composer Francisco Mela and bassist Ben Street.
Regina Carter
October 16 & 17 at 8 p.m. and 10 p.m
Scullers Jazz Club, Boston, MA.
The serious minded Detroit-born composer and violin virtuoso Regina Carter explored all manner of her family's roots with her album Southern Comfort. The phenomenal band from that album came through town for a Celebrity Series concert last year, and they're back for four club shows at Scullers: guitarist Marvin Sewall, bassist Chris Lightcap, drummer Scott Amendola (in for Alvester Garnett), and accordionist Will Holshouser.
Stanley Sagov
October 17 at 7:30 p.m. and 10 p.m.
Regattabar, Cambridge, MA.
The South Africa-born, Boston-based family physician Stanley Sagov began life as a jazz pianist, including a stint at New England Conservatory, and his late-inning return to music has been a boon for the local scene. He's joined by his Remembering the Future Band, which generally includes local ringers like the Fringe's John Lockwood (bass) and Bob Gullotti (drums), as well as the multi-reed, flute man, singer, and dancer Stan Strickland.
Jazz Composers Alliance Orchestra
October 18 at 3 p.m.
Cambridge Family YMCA Theater, Cambridge, MA.
The Jazz Composers Alliance opens its 31st season with this show of "new and recent compositions" by Darrell Katz, Bob Pilkington, David Harris, Norm Zocher, and Mimi Rabson. Most of the crew has been together for decades, presenting varied ideas about orchestral jazz form and texture, abetted by first-class soloists.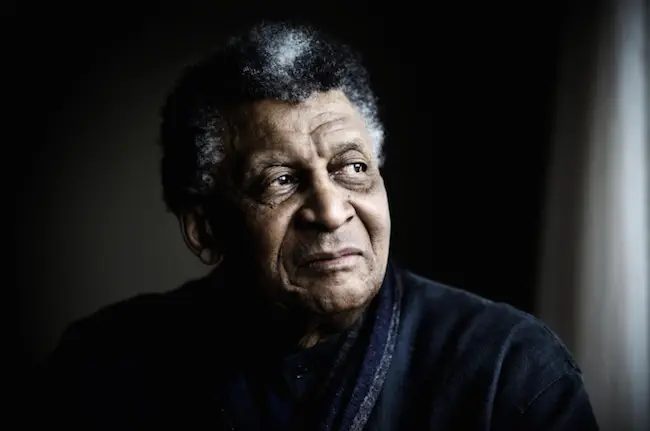 Abdullah Ibrahim & Ekaya
October 18 at 7:30 p.m.
Berklee Performance Center, Boston, MA.
The great South African pianist and composer Abdullah Ibrahim, now 81, brings his mix of township folk, Ellingtonian harmony, and deep, elemental grooves to Boston for the first time in ages, with his longtime group Ekaya.
John Raymond Quartet w/Dan Tepfer
October 20 at 7:30 p.m.
Regattabar, Cambridge, MA.
I'm just catching up with trumpeter/flugelhornist John Raymond, but my rule of thumb is that any band with pianist Dan Tepfer is worth seeing (consider his crazy-good Goldberg Variations project, his frequent work with alto legend Lee Konitz, or his own superb trio). Joining Raymond and Tepfer are bassist Rick Rosato and drummer Jay Sawyer.
---
Classical Music
Elektra
Presented by the Boston Symphony Orchestra
October 15 & 17 at 8 p.m.
Symphony Hall, Boston, MA
One of the concert highlights of 2014 was Andris Nelsons' electrifying account of Richard Strauss's Salome. This year Nelsons and much of the same cast (Gun-Brit Barkman, Jane Henschel, and Gerhard Siegel among them) return with Strauss's Elektra. Christine Goerke sings the title role.
The Threepenny Opera
Presented by the Boston Conservatory
October 15–18 at 8 p.m. (2 p.m. matinees on Saturday and Sunday)
Boston Conservatory Theater, Boston, MA
Kurt Weill's and Bertold Brecht's great adaptation of John Gay's Beggar's Opera comes to the Boston Conservatory Theater for five performances.
Quetzal Garden
Presented by Radius Ensemble
October 17 at 8 p.m.
Pickman Hall, Cambridge, MA
Radius Ensemble opens its season with the premiere of a new piece, Quetzal Garden, by Elena Ruehr. Also on the program is a wind quintet by Paquito D'Rivera and György Ligeti's haunting Horn Trio.
Resilient Voices
Presented by the Boston Modern Orchestra Project
October 18 at 3 p.m.
Jordan Hall, Boston, MA
BMOP's 20th season begins with a program that commemorates the centennial of the Armenian genocide. Music by Komitas, Hovhaness, and Mansurian are on tap as is Shostakovich's Piano Concerto no. 1.
—Jonathan Blumhofer
Music for Food
October 12 at 7 p.m.
Brown Hall/New England Conservatory, 290 Huntington Avenue, Boston, MA
"Excerpts from J. S. Bach's Well-Tempered Clavier and Cantata 39, Brich dem Hungrigen dein Brot (Break your Bread for the Hungry), performed by the Borromeo Quartet, the Omer Quartet, and others. All proceeds benefit The Women's Lunch Place.
Gran Partita performed by Grand Harmonie
October 16 at 7:30 p.m.
St. Peter's Episcopal Church (Friday), 838 Massachusetts Avenue, Cambridge, MA
October 17 at 7:30 p.m.
Memorial Church, 1 Harvard Yard, Cambridge, MA
"Cherished among classical music lovers, Mozart's Gran Partita features 12 wind instruments with string bass to form a complete Harmoniemusik—music for wind band. One of the most enduring pieces of chamber music, the Gran Partita is Mozart's most treasured wind ensemble composition."
Gargantua: Musical Storytelling with Robert Pinsky
October 16 at 8 p.m.
New England Conservatory/Jordan Hall, 290 Huntington Avenue, Boston, MA
A Far Cry teams up with poet Pinsky to perform two larger-than-life works: one about a giant love the other a lovely giant.
Cambridge Society for Early Music presents Il Giardino d'Amore (Vienna) and Cambridge Concentus (Cambridge)
October 15 through 19 at various venues. Check the CSEM website
"Fifteen musicians from both sides of the Atlantic collaborate to bring this illuminating extravaganza (The Crown of the King of Poland) of Polish musical culture to life. The presentation covers 250 years of Polish music (1500–1750), including sacred choral music, music and courtly instrumental music."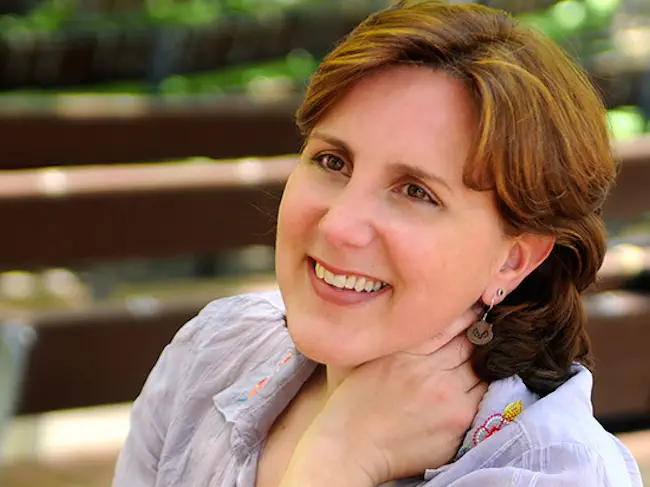 Soprano Dawn Upshaw and pianist Gilbert Kalish
October 17 at 8 p.m.
Presented by Celebrity Series at New England Conservatory/Jordan Hall, 290 Huntington Avenue, Boston, MA
"The inimitable Dawn Upshaw and her perfectly matched partner pianist Gilbert Kalish bring a
special program inspired by folk songs, to include works by Schubert, Bartók, Kodály, Sheila Silver, and William Bolcom."
The Choir Invisible
October 18 at 3 p.m.
At All-Saints Parish, 1773 Beacon Street, Brookline, MA
"Powerful poetry and sublime music combine in this Boston Cecilia program of masterpieces for choir and organ. Texts from the psalms, along with the poetry of John Donne, George Eliot, Thomas Hardy, and others are set to music by masters of the 20th Century Anglican Choral Tradition."
Pianist Meng-Chieh Liu
October 18 at 8 p.m.
New England Conservatory/Jordan Hall, 290 Huntington Avenue, Boston, MA
The program is made up of three Brahms' Piano Sonatas.
—Susan Miron
---
Author Events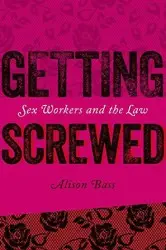 Alison Bass and Kate Harding
Getting Screwed: Sex Workers and the Law and Asking For It and The Alarming Rise of Rape Culture – and What We Can Do About It
October 12 at 7 p.m.
Harvard Book Store, Cambridge MA
Free
An award-winning author and journalist and a columnist come to Cambridge to discuss the current state of gender relations. And with a national dialogue about rape on campus, now is an excellent time to hear some scholarly opinions on the culture of prostitution and the dynamics of rape culture and how contemporary culture blames the victims rather than empowering them.
October 14 from 7 p.m. to 8:30 p.m.
Devlin Hall, Boston College, Chestnut Hill, MA
Free
The esteemed local poet and Distinguished Visiting Scholar at Suffolk University reads from his newly published Selected Poems as well as from his many translations, including classics by Horace, Virgil, and the Epic of Gilgamesh.
David Sedaris
October 14 at 8 p.m.
Symphony Hall, 301 Massachusetts Ave, Boston MA
Tickets are $30
Celebrity series of Boston welcomes David Sedaris, the beloved and bestselling humorist, to Symphony Hall. The author of Me Talk Pretty One Day, When You Are Engulfed in Flames, and Let's Discuss Diabetes with Owls will read, participate in a Q&A from the audience, and sign copies of his books.
Yusef Komunyakaa
October 15 from 7:30 to 9 p.m.
The Castle, Boston University, Boston MA
Free
The Pulitzer Prize-winning author of Neon Vernacular and the groundbreaking Taboo series comes to Boston to read his subtle, complex, and powerfully incisive poetry, followed by a reception and book signing.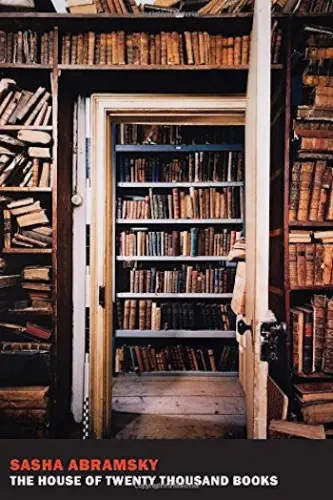 Sasha Abramsky
In Conversation with Jeremy Solomons
The House of Twenty Thousand Books
October 15 at 7 p.m.
Porter Square Books, Cambridge MA
Free
Sasha Abramsky is a journalist and author whose latest, widely-acclaimed new book tells the story of his parents and their lifelong passion for collecting rare volumes of socialist theory and Jewish history. Their bibliophilic house attracted the company of eminent scholars like Isaiah Berlin and Eric Hobsbawm. Abramsky tells his family's intellectual history parallel to the ideological evolutions of the 20th century.
Elvis Costello
In Conversation with Peter Guralnick
Unfaithful Music & Disappearing Ink
October 17 at 7 p.m.
Berklee Performance Center, Boston MA
Tickets are $35
After hyper-literate songwriters like Bob Dylan and Patti Smith published eloquent, engrossing memoirs that revitalized their careers, it's only natural that Elvis Costello, one of the most inventive and witty lyricists of his generation, should get in on the literary act as well. He will sit down with the great Peter Guralnick to talk songwriting, fame, and memories from throughout his brilliant career.
Joyce Carol Oates
The Lost Landscape: A Writer's Coming of Age
October 19 at 7 p.m. (doors open at 6:30)
First Parish Church, Cambridge, MA
Tickets are $5
The astonishingly productive novelist, critic, and professor comes to Cambridge to read and discuss her latest book, which tells the story of Oates's younger self. After writing so much fiction over the years, Oates describes the growth of her artistic temperament and of first finding the inspiration to imagine the world through the eyes of a writer.
—Matt Hanson