This year's festival, themed "Jazz: The Voice of the People," will explore jazz music in all of its global colors.
By Jason M. Rubin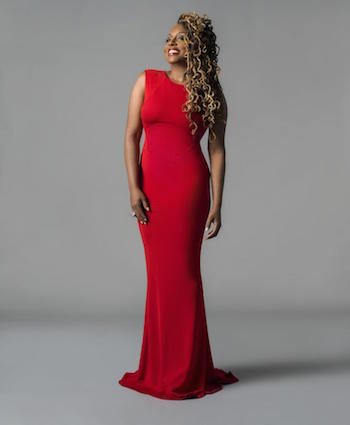 For the sixth year running, Berklee College of Music is bringing a wide range of jazz styles out of the classrooms, rehearsal rooms, studios, and clubs, and bringing them right in the heart of the Boston community. The Berklee Beantown Jazz Festival, a free outdoor event under Berklee's auspices since 2007, will take place from 12 p.m. to 6 p.m. on Saturday, September 26, 2015, at Columbus Avenue between Massachusetts Avenue and Burke Street.
This year's festival, themed "Jazz: The Voice of the People," will take jazz music in all of its global colors to the public, with performances and activities for young and old alike. With three stages, diverse family activities for preschoolers on up, food and craft vendors, and an instrument petting zoo, the Berklee Beantown Jazz Festival offers a full day of fun and great music across six blocks in Boston's historic and culturally rich South End.
Among the performers is multi-Grammy Award-winning drummer, composer, bandleader, and Berklee professor Terri Lyne Carrington, who also serves as artistic director of the Festival. Carrington will present her Mosaic Project with soul/R&B singer Jaguar Wright.
Other anticipated highlights include:
• A tribute to John Coltrane by We Four, featuring National Endowment for the Arts Jazz Master Jimmy Cobb (who played drums on the seminal Miles Davis album, Kind of Blue), saxophonist Javon Jackson, pianist George Cables, and bassist John Webber.
• The 18-piece Omar Thomas Large Ensemble, with special guest Stefon Harris on vibraphone.
• Bass virtuosos Victor Wooten and Steve Bailey, both Berklee educators (Bailey is chair of the College's Bass Department Wooten leads the Berklee Summer Bass Workshop), who will join forces for bass duet that promises to shake the foundations of the city's old brick buildings.
• George Garzone, local legend with an international reputation, who will perform with fellow members of the Fringe – John Lockwood on bass and Bob Gullotti on drums – along with pianist Leo Genovese and the Teros String Quartet.
• New Orleans native Ledisi, who has recorded six albums, earned eight Grammy nominations, and performed at the White House for President and Mrs. Obama.
• Guitarist Marty Walsh, formerly of Supertramp, who will perform an eclectic and wide-ranging set drawing on funk, ska, R&B, reggae, and jazz influences.
For specific times and more information, go here