By Bill Marx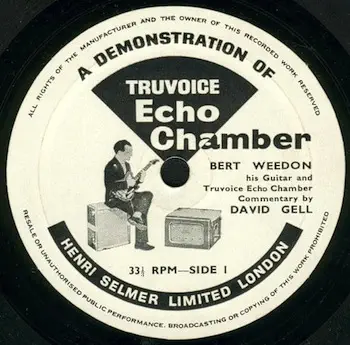 For New Englanders who love their NPR in duplicate, there may be trouble ahead. After WGBH decided to pretty well can its music programming in 2012 and mimic WBUR's NPR news lineup in an effort to reap heaps of donations from listeners, we have been stuck with twin Morning Editions, doubled All Things Considered, multiplied Marketplaces, etc, etc, ad nauseam. WGBH's cynical sales strategy, partly designed to protect its truckload of high corporate salary earners, was dishearteningly transparent. NPR fans want their daily fix of national/international news and don't care all that much (or aren't listening to) who reads the local news inserts or yaks in the hours in-between. If listeners confuse WGBH with WBUR, so be it. To the shameless goes the branding spoils.
But there are those who don't want to hear (or see) double, and their voices can now be heard by the FCC. The Committee for Community Access, "a local public interest media advocacy umbrella organization," has filed petitions to deny renewal of the licenses held by WGBH Educational Foundation and WCRB FM with the Federal Communications Commission. Those who are unhappy with the copycat news blather are invited to let their voices be heard: the "CCA calls on members of the public who wish to protest the WGBH Educational Foundation's dropping of almost all of WGBH-FM's music broadcasts, canceling all blues and folk shows, ending its decades long tradition of jazz all night by limiting jazz to weekend evenings, and its relocation of all classical programming to a weak out-of-town station, to mail their support of CCA's FCC petitions within the next two weeks to the FCC and to the WGBH Educational Foundation's Board of Trustees, so the station and the Commission may understand the depth of public feeling on this issue."
In what way does doubling identical NPR programming serve the public interest? Has the duplication of reporting muscle brought about a cornucopia of investigative reporting from WGBH or WBUR? Granted, WGBH gabbers Jim Braude and Margery Eagan get to feel important chatting with our governor and the editor of the Boston Globe every week, but does that cud-chewing, along with other ultra-admiring sessions with other corporate types, select mainstream 'celebrities,' and interviews with authors doing the rounds serve the public interest? Can't all these 'newsmakers' be heard elsewhere down the dial hawking their wares, which can also easily be found on the internet? For those who believe the decimation of WGBH's music programming was a cultural crime, that more of the same is the same old guff, let your discontent be heard in the halls of the FCC. Given the greased corridors of power, chances are not good that there will be a change. But it is worth a try — we have nothing to lose but an echo chamber.
Note: I received this e-mail — from a "WGBH Insider" — commenting on the timeline offered on the CCA website that chronicles WGBH's methodical dismantling of its music programming. I thought it was worth being made public:
The "brief history" below [on the CCA site] has, for me, one glaring omission, and perhaps the most egregious example of WGBH's behavior: the June 2011 dismissal of Music Librarian Alice Abraham. She oversaw the largest collection in a non-academic institution, and was exemplary in her duties. There was only one reason she was dismissed, and cruelly escorted out of the building after a quarter-century of service: she was on the union negotiating committee for the CWA. This was not only unfair, but illegal.

That the subsequent NLRB investigation did not go further is something of a tragedy. Regardless, her forced departure, and not replacing her position, is as great a proof of their lack of commitment to music as anything.
---
Bill Marx is the Editor-in-Chief of The Arts Fuse. For over three decades, he has written about arts and culture for print, broadcast, and online. He has regularly reviewed theater for National Public Radio Station WBUR and The Boston Globe. He created and edited WBUR Online Arts, a cultural webzine that in 2004 won an Online Journalism Award for Specialty Journalism. In 2007 he created The Arts Fuse, an online magazine dedicated to covering arts and culture in Boston and throughout New England.