By Susan Miron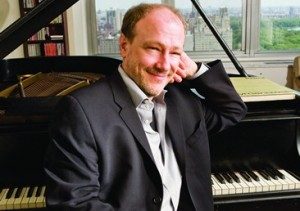 Pianist Marc-Andre Hamelin has become a cherished fixture on the Rockport Chamber Music Series, and his June 17th concert made it abundantly clear why he is so popular at this prestigious festival. His program was hardly a typical, audience-pleasing one. I can't remember the last time I heard Stockhausen on a program sandwiched between Haydn and Ravel or on any piano program, period.
For decades, Mr. Hamelin was known for his forbiddingly fabulous technique deployed to play and record vast swaths of immensely difficult and arcane repertoire that most pianists had rarely touched or even known of. Then, the past few years, he ventured into the standard repertoire with astonishing results. I heard him play Beethoven and Mozart the past year, along with four CDs (in two CD sets) of Haydn sonatas that were enough for me to become a serious admirer of Haydn—who knew? (His Beethoven sonata and Mozart Concerto were beautiful and then some).
The Rockport evening began with Haydn's Piano Sonata No.53, in E minor, Hob. XVI Sonata (composed in the early 1780s), and it was a thing of grace and humor, clarity and beauty, architecturally and sonically. Karlheinz Stockhausen's "Klavierstück IX," (composed in 1954, revised in 1961) was another matter altogether. I cannot recall ever hearing a work of Stockhausen on a mainstream piano recital, but this performance was gripping, with its chords and single notes allowed to resound and then die off, again and again. According to the extensive program notes, it's about waiting for the onset of the next tone.
A lot of audience fidgeting occurred, along with an errant hearing aid, the bane of this concert. Some people liked it a lot, others, like me, just liked seeing what Mr. Hamelin would do with this all of this: the sound clusters, the beautiful playing at the top of the keyboard, the intricate pedaling, mood and color changes . . . and a hearing aid wailing during the silences.
Ravel's gorgeous "Gaspard de la Nuit: Trois poèmes pour piano d'après Aloysius Bertrand" was composed in 1908. It has always been one of my favorite pieces. People often think of this in terms of its staggering technical difficulties, but that barely crossed one's mind when Mr. Hamelin played it. He's tackled far tougher music than this, without, one imagines, breaking a sweat, and so what one noticed was the ravishing music—Ravel at his pianistic best. Mr. Hamelin, one realized here and during his encore, was born to play Ravel.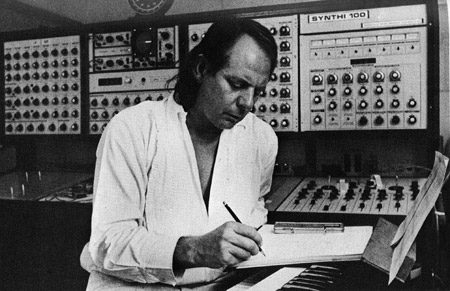 The second half was devoted to Franz Liszt. Mr. Hamelin had wowed last year here with the Liszt B minor sonata, and he delivered again. Mr. Hamelin is a pianist who, with no flashiness, simply delivers one masterful performance after another. The first Liszt, "Bénédiction de Dieu dans la Solitude," composed in 1847–52, was easily among the most beautiful of his compositions that I have heard this Liszt Year. It was one of Liszt's own favorite, virtuoso piano works, and he played it frequently.
Finally the immensely fun "Réminiscences de Norma (after Bellini)," composed in 1841 ended, we thought, the evening in a typically Lisztian display of virtuosic madness based on themes from Bellini's popular opera, Norma. Liszt was surely the transcription king of the keyboard, with songs he rewrote by Schubert and Schumann, organ works of Bach, and orchestral works of Beethoven and Rossini. The man met few pieces he could resist revising and probably, to his mind, improving. It got—so surprise here—a magisterial performance, like a celestial prayer.
Liszt is of course known for his fiendishly difficult piano writing, and it was funny to notice that by the second, all-Liszt half, it had gotten dark and a perfect mirror image of Mr. Hamelin playing the piano appeared on the glass wall behind him. It was almost as if a Döppelgänger had appeared to help out with some of notes.
Yet the piece that I will remember with great joy from this concert was Mr. Hamelin's encore, Ravel's gorgeous (and appropriate because we were facing the sea) " Jeux d'eau." He announced that he had just learned it and had never played it in public, to which this reviewer says, "Don't leave home without it. This is YOUR encore!" BRAVO!