By Jason M. Rubin
Recently, some artists have come out of the closet and put their prog hearts on their sleeves with new recordings that celebrate the heyday of progressive rock.
No matter how arcane or unhip it may seem at any point in time, every style of popular music eventually enjoys the benefits of nostalgia, which return it to the spotlight. That includes disco, glam, new wave, punk, and — apparently — even progressive rock. Though much maligned and joked about, prog made a strong showing from the late '60s to the late '70s. Then, through the '80s and '90s and into the current century, groups like Yes, Genesis, and Pink Floyd splintered and reformed or became a series of solo acts, playing the old repertoire that to this day can fill a modest-sized hall. Even, in the case of Genesis's recent farewell tour, large arenas. Over the years many of these bands watered down the complexity of their music to appeal to the commercial mainstream. Still, prog's ethos of eclecticism and virtuosity was a siren call for snobs and geeks like myself, who believed that they were the privileged few who "got" this music, cherishing it largely because it was not a radio-friendly genre.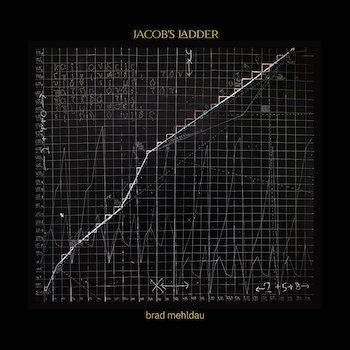 Recently, some artists have come out of the closet and put their prog hearts on their sleeves with new recordings that celebrate the heyday of progressive rock. Jazz pianist Brad Mehldau, a mainstream star in his chosen field, has just released Jacob's Ladder, in which he transforms music from prog groups Rush, Gentle Giant, and Yes into a remarkable stew of art music that is neither prog nor jazz but sits in an exotic location in between. Also, Circe Link and Christian Nesmith (he the multi-instrumentalist son of the late, great Michael Nesmith; she, a quirky-but-irresistible singer-songwriter and Christian's longtime life and music partner), recently released Cosmologica, an album of original compositions that honor the sounds and techniques of classic prog bands but also stand as some of the best new prog music I've heard in many years.
At the outset, it's important to note that prog is not a monolithic genre. It can be spacey (Pink Floyd), classical-ish (ELP, Renaissance), hard rocking (Rush), folky (Strawbs), medieval (Gentle Giant), dissonant (King Crimson), and jazzy (Gong). Its lyric approaches can be highly impressionistic (Yes) or narrative (Genesis). Of course, most of the better prog groups, like Jethro Tull, combine a number of these elements. What unites all of these bands? Virtuosic playing, intricate arrangements, odd time signatures, and elongated song structures. Essentially, prog is like pornography: you know it when you hear it, and your girlfriend probably hates it.
Let's start with Mehldau. As he states on his website:
Prog — progressive rock — was the music of my childhood, before I discovered jazz. It matched the fantasy and science fiction books I read from C.S. Lewis, Madeleine L'Engle and others at that time, aged ten through twelve. It was my gateway to the fusion of Miles Davis, Weather Report, Mahavishnu Orchestra and other groups, which in turn was the gateway to more jazz. Jazz shared with prog a broader expressive scope and larger-scale ambitions than the rock music I had known already.
"Jacob's Ladder" is a Rush song, and Mehldau gives it his distinctive treatment. He places the title in its religious context; the dream of the biblical Jacob in which he sees a ladder leading to heaven. The pianist intermingles God and prog in the album, though Rush's song does not allude to the Bible story but refers to the meteorological term for sunlight scattered by particles of haze or dust in the sky.
Jacob's Ladder begins with the song "Maybe as His Eyes Are Wide," which is a line from Rush's "Tom Sawyer." In Mehldau's version a treble-voiced singer (a child or someone sounding like a child) repeats the lyric over and over again as the pianist builds a collage of sounds around it.
The next tune, a Mehldau original called "Herr und Knecht (Master and Slave)," sounds more like a Rush song than the opening track, thanks to a number of ingredients: explosive drummer Mark Guiliana, who has played with everyone from David Bowie to Matisyahu; Mehldau's aggressive use of synthesizers; and Joel Frahm's impassioned soprano sax. I didn't realize until I read the liner notes that there are no guitars or bass on the track.
One of the centerpieces of Jacob's Ladder is a three-movement, 12-minute suite built around a 1974 Gentle Giant song called "Cogs in Cogs." In Part 1, "Dance," Mehldau takes the Minimoog-based theme of the original in a number of directions. When played slightly slower — and on an acoustic piano without a rock rhythm section propelling it forward — the theme takes on a classical feel. But then Mehldau starts swinging with it, taking it toward free jazz territory before bringing the tune back home.
Part 2, "Song," is a cover of the original song proper, with Becca Stevens doing lead vocals — a major departure given that the voice of the original singer was described by a critic as "bare-assed and raunchy." Again, acoustic piano plays the opening theme faithfully; the addition of an electronic cello is a nice touch (Giant routinely used acoustic cello in its music, though not on this particular tune). Drums don't enter until the second half of the song, when Mehldau perfectly recreates the track's contrapuntal vocal and instrumental middle section. Part 3, "Double Fugue," finds Mehldau performing on solo Moog synthesizer in an arrangement in which the theme is so skillfully deconstructed and recontextualized as to be almost unidentifiable.
While the opening track only featured one line of the song, Mehldau also gives the full cover treatment to Rush's "Tom Sawyer." Much of this version of the song is very faithful to the original — until Frahm brings some real jazz to the proceedings. With Chris Thile on vocals and mandolin, the track stays within the electro-acoustic vibe that permeates the album.
"Jacob's Ladder" is also rendered in three movements, but it differs from "Cogs in Cogs" because the track's first and third movements are original compositions. Mehldau interprets the tune from a religious perspective; there are spoken-word quotes from the biblical books Genesis, 2 Peter, Revelation, and Psalms. The actual cover of the tune — which comprises the second part of the suite — is not particularly faithful to the original, erupting into a long jazzy jam.
The final track is the four-part "Heaven," the second and third sections of which — "Life Seeker" and "Würm" — are the first and third sections, respectively, of "Starship Trooper" by Yes. The track opens with wordless vocals accompanied by acoustic piano; the Yes theme is evident from the outset and it dominates the second and third sections. Interestingly, "Life Seeker" is initially performed on harp; it is eventually buttressed with muted drums and four vocalists. "Würm" maintains its clap-along refrain, which typically marked the closing part of Yes concerts.
This is not Mehldau's first far-flung venture away from straight jazz and into the land of rock music. But Jacob's Ladder reveals that prog was a big influence on his boundaryless approach to music-making. Personally, I would be happy to see a Part 2 to this project.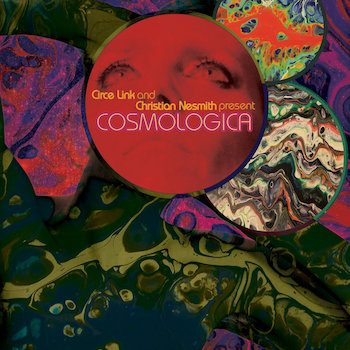 With Cosmologica, Link and Nesmith had perhaps a larger challenge than Mehldau: to write and produce new prog music in 2022 out of whole cloth without coming off as derivative. For the most part, they are successful, though one could say the sheer ambition of the project and the fact that Nesmith plays all the instruments himself (except for one organ solo) makes the ambitious album appear to be a brazen homage to Todd Rundgren. At the same time, Nesmith comes clean on their Bandcamp page, stating, "I have zero shame in paying direct tribute in these compositions to the artists that inspired them. You will hear nods to Yes, Genesis, King Crimson, Gentle Giant, ELP, Rush, and more."
What's more, Link adds lyrics that are prog appropriate, as high-minded as what can be found in the genre that inspired them. "Our journey into this musical realm of Progressive Rock and its limitless universe inspired like in kind, lyric and form," she writes. "Far from the world of middle-earth conceptual content we strove with playful agnosticism to capture the larger questions and motifs of greater minds than ours … such as Carl Sagan, Philip K. Dick, Robert Heinlein, Albert Einstein and Virginia Woolf."
True to prog form, of its seven songs Cosmologica features four that are greater than eight minutes in length, including a three-part suite (where have I heard that before?) that is 11 minutes long. Every second of the album is full of big, audacious sounds and concepts, starting with the opening instrumental, "SubOrbitalPreFlight," which includes the voices of mission control, counting down a ship's liftoff into outer space, where the remaining tunes seem to be set.
For example, the suite "Syzygy" begins with "Terra Firma," which features the lyrics "Out beyond my finger tips is the infinite of space/Between the stars and worlds we are reaching out/Beyond the sacred skin in which I have been placed." But then homesickness sets in: "Let me touch the earth again/In green and mother blue/And let me live with you again/On the rosy fields of terra firma." The first section begins with Link's vocal incantations over organs and synths, while the next two sections — "Sol" and "Lunaria" (sun/moon; light/dark) — are resplendent with Rush and Gentle Giant motifs.
The nearly nine-minute "Assignment in Eternity" opens with an odd-time vocal arrangement reminiscent of Yes or Gentle Giant. Musically, Nesmith contributes some truly impressive drumming (he notes that it is an homage to the late Rush drummer Neil Peart) wrapping the track up with a repeated theme reminiscent of "Würm." The spectre of Yes, particularly the Relayer era of 1974, can also be felt strongly in the title track. Link's lead, harmony, and backing vocals are strong and tuneful throughout.
This majestic album closes with a bit of a kitchen sink tune, "God From the Machine," which features interweaving guitars, layered vocals, an ELP-style organ solo accompanied by martial drums (a nod to Tarkus perhaps), a fierce guitar solo, more terrific drumming, and the aforementioned speedy organ solo played by the late Michael Sherwood. What's totally fitting — and yet somewhat funny — is the first line of the song, which can be taken to be a justly deserved boast: "All heed to the miracle we have made."
I did heed, and was most pleased. What's particularly interesting is that, while these two albums sound so very different from each other, when writing about them, describing them in terms of their structure and influences, they are very much a perfect pair.
Both albums are available from the respective artists' Bandcamp sites. Order Brad Mehldau's Jacob's Ladder here. Order Circe Link and Christian Nesmith's Cosmologica here.
---
Jason M. Rubin has been a professional writer for more than 35 years, the last 20 as senior creative associate at Libretto Inc., a Boston-based strategic communications agency where he has won awards for his copywriting. He has written for Arts Fuse since 2012. Jason's first novel, The Grave & The Gay, based on a 17th-century English folk ballad, was published in September 2012. His current book, Ancient Tales Newly Told, released in March 2019, includes an updated version of his first novel along with a new work of historical fiction, King of Kings, about King Solomon and the Queen of Sheba. Jason is a member of the New England Indie Authors Collective and holds a BA in Journalism from the University of Massachusetts Amherst.