By Allen Michie
Heard as a Miles Davis record pure and simple, Rubberband is one of the strongest from the comeback period.
Rubberband, Miles Davis. Warner Records
Is Rubberband a worthy Miles Davis record? I don't mean to be evasive or ontological, but the answer depends upon what you think a "Miles Davis record" is.
Is it a record with Davis playing trumpet alongside musicians who were in the same room at the same time, like Kind of Blue? A record with the overall concept by Davis but patched together from various recording sessions, like Bitches Brew? A record conceived of by someone else with Davis coming in later to overdub his trumpet lines, like the soundtrack to Siesta? Or is it any record with Davis' name on it, where some Davis trumpet lines drawn from the archives are pasted onto some of the tracks, like Everything's Beautiful?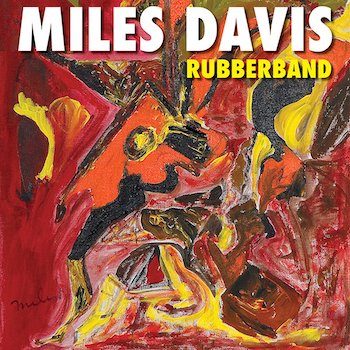 Listeners who come across some of the radio-friendly tracks on Rubberband may be satisfied with what it is: a funky, diverse, finely crafted commercial R&B record, much of it fully compatible with Adult Urban R&B and even Smooth Jazz playlists. Some may find it via Lalah Hathaway or Ledisi, who perform vocals on the album. It's hard to imagine that anyone who enjoys pop, R&B, rock, or jazz music (and who does that leave out?) won't find something to enjoy on the surface level of Rubberband.
Millions of dedicated Davis fans around the world, particularly some critics, may have more difficulty with Rubberband. This cranky tribe does not take any Davis record at face value. There remain a handful who couldn't get on board when Davis plugged in around 1969 with Bitches Brew. Still, those culture wars are essentially long over — Davis' formative contribution to jazz-rock fusion has produced multiple canonical albums that have been tested by history and earned the respect of fellow musicians. Still, for the Miles Fans (or MFs as they are sometimes called, also the initials of a certain term of endearment Davis was excessively fond of using), the questions brought up by this relatively unassuming R&B record run deep. There are relatively straightforward answers, I will argue, and then there are Miles Davis answers.
At the center of the controversy is the story of the life, death, and resurrection of the Rubberband sessions. The album is being marketed as the "lost" Miles Davis album, perhaps hoping to generate some of the interest garnered last year with the bestselling (and genuinely lost) John Coltrane album Both Directions at Once. But Rubberband was never really lost. The record label abandoned it, and Davis, perhaps reading the writing on the wall, agreed. He followed his lifelong instincts to keep moving forward toward the next project.
Platoons of  MFs are militantly set against the heavy hand of producers Randy Hall, Attala Zane Giles, and Vince Wilburn Jr. on Rubberband. The concept of the record is to take incomplete sessions from 1985 and 1986 and release them, not in the style in which they were originally recorded, but in today's style, assuming that this is what Davis would have wanted. "The challenge was to keep the originality of the goal and concept while moving the project forward so it didn't sound like it was totally in the '80s," writes Giles in the linear notes. "The challenge was to stay close to the sounds and give people a sense of what we were doing back then, but also give it a feeling of today's mixes."
Does this make the producers grave robbers and self-interested capitalists? Are they blind to the ironies that "a feeling of today's mixes" will sound just as dated to MFs in 2053 as the 1985 sessions sound to us today? Where do they get off speaking for what Davis would have wanted, especially since he didn't fight to release the tracks when he was still alive? For too many listeners, they simply won't be able to enjoy the music while they are clenching their jaws and pondering these questions for the album's 1:01:41 playing time.
What everyone needs to understand is this: in a just universe, Davis would have shared album billings with the producers who brought coherent shape to his hours-long studio jam sessions or with the musicians who created the music to which Davis overdubbed his parts after the fact. In the late 1960s and early '70s, Bitches Brew, On the Corner, Water Babies, and Big Fun were shared collaborations with the ever-patient producer Teo Macero. Davis would spend days and nights in the studio, pointing at musicians to solo, altering grooves and tempos, and composing on the spot, never turning off the tapes. When he was finished (or bored, or the studio cut off his studio time), the stacks of tapes were left to Macero to turn into coherent records, which he did by sometimes splicing together pieces of solos or detaching elements from their original contexts. For example, The Complete On the Corner Sessions (2007), which contains original unedited studio takes and the final released album tracks, makes a powerful case for the extent and value of Macero's contributions. No question, it's art.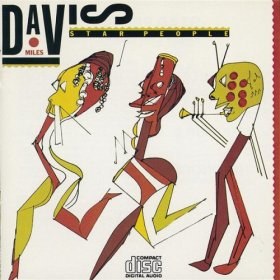 From the time of his comeback in 1981 until his death in 1991, Davis relied heavily on a handful of trusted producers and composers. After he completed Star People in 1983, Davis was finished with bringing bands into the studio — he preferred to have producers create the tracks for him first, via a series of multitracked sessions, and then he would overdub trumpet parts. "I have found that taking my working band into the studio is too much trouble these days," Davis wrote in his autobiography. "Doing it the old way, recording like we used to, is just too much trouble and takes too much time. Some people say they miss that spontaneity and spark that comes out of recording with a band right there in the studio. Maybe that's true; I don't know. All I know is that the new recording technology makes it easier to do it the way we have been doing it." (Davis' live concerts were an entirely different story, and the leader's synergy with the entire band was more important than ever.)
As a result, Tutu, Amandla, and the soundtrack to Siesta were essentially Marcus Miller records. Aura was a suite for Davis composed by Palle Mikkelborg. Doo-Bop was a hip-hop project entrusted to Easy Mo Bee. Bill Laswell created a masterful remix of Davis music called Panthalassa: The Music of Miles Davis 1969–1974. With 2016's posthumous Everything's Beautiful, Davis finally and rightly shared the billing with producer Robert Glasper.
Rubberband, like these other late Davis records, is essentially a producers project with Davis as featured soloist. Randy Hall was one of the original members of Davis' comeback band, performing on The Man with the Horn (1981) and co-composing the two most overtly commercial tracks on that album. Chuck Mangione had a trumpet-based Top 40 hit with "Feels So Good," Herb Alpert had one with "Rise," and Davis wanted one with "Shout" and/or "The Man with the Horn" (featuring Hall on vocals). Those tracks never made the pop charts, but Davis never relented. By 1985, Davis had been listening to Prince, Cameo, Maze, and various pop artists who caught his eye on MTV, and he contacted Hall to ask him to produce a new record. As Hall told author George Cole, "He knew with me he'd get the three-minute pop song!"
Hall in turn contacted veteran R&B producer Giles, and the alternately exhilarating and exasperating Rubberband experience began. Davis told them he wanted to do "something different," leaving Hall and Giles to interpret that as best they could. There were to be thumping funk rhythms, Caribbean and Latin grooves, assertive jazz-rock fusion, and slick pop songs. Names of guest artists were mentioned — Al Jarreau, Prince, Teena Marie, Chaka Khan. Davis was ready to stretch, and this was to be his rubber band.
Recording sessions went from October 1985 through July 1986, and Hall and Giles were justifiably excited about the emerging results. But if an artist gives up too much artistic control, a record that lives by producers can die by producers. The executive producer at Warner Brothers, Tommy LiPuma, only weighed in on Rubberband once the record was almost complete. This was to be Davis' first record for Warner Brothers after decades at Columbia, and LiPuma envisioned that Davis' debut would sound as little like his Columbia releases as possible. LiPuma preferred the production of his own company man, the wunderkind producer and multi-instrumentalist Marcus Miller.  Davis, never one to dwell on the past and always sensing newer trends, moved on to work with Miller on the Prince-influenced album that would become Tutu (1986). Davis performed a few of the Rubberband tunes in concert over the next year, but soon he would rarely even mention the abandoned album. It never comes up in Davis' autobiography. Hall and Giles were understandably hurt, and it didn't help when some of the solos recorded for Rubberband appeared over completely different compositions on Davis' last album, Doo-Bop, without their knowledge. Hall and Giles picked up the CD when everyone else did and saw that they were credited for only "additional engineering."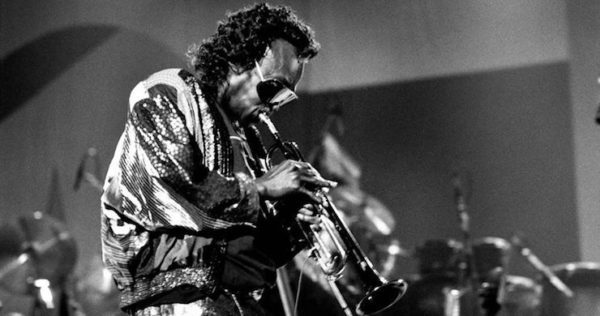 Hall and Giles have their payback with interest with the release of Rubberband. Both have been brought back with full support from the label and the Davis estate to finish what they began. They are joined now by co-producer Vince Wilburn Jr., Davis's nephew, bringing his drum chops, extensive contact list of fellow musicians and, of course, the crucial blessing of the Davis estate to access the recording vaults.
The tension between Davis' two creative impulses on this project — he often spoke of his Gemini personality — are the source of both strengths and weaknesses in Rubberband. On the one hand, Davis wanted a hit album, full of slick three-minute pop tunes that he knew Randy Hall could create and Al Jarreau and Chaka Khan could put over the top for him. On the other hand, Davis was perennially restless and rebellious. Ever since he went electric, Davis enjoyed making musical messes which he left for others to clean up in the edit bay. Sometimes, as with Decoy, Star People, and Tutu, those creative tensions resulted in some dynamic modern jazz. Other times, as with some tracks on You're Under Arrest and Amandla, Davis sounds like he's coloring inside the lines. But, and this cannot be emphasized strongly enough, this is where Davis decided to be.
Rubberband works because Hall, Giles, and Wilburn keep Davis' trumpet front and center, never losing sight of who is the Chief, and they know enough about Davis' sensibility to make the music sound contemporary without completely losing connections to Davis' artistic vision. The contradiction at the heart of Rubberband, and the motivation for the producers here, are the same thing. It's the Gemini contradiction that drives almost all of Davis' comeback-era music: they want a hit record, they want a challenging and progressive record, and they want it to be the same record. If it's inconsistent from track to track, or even within the same track, then deal with it — and who are you to question Miles Davis, MF?
Unlike the Everything's Beautiful project, where Davis samples drawn from the archives are mixed into only some of the tracks, Rubberband has Davis all over it, and his playing is strong. Even where there are vocals from Ledisi, Medina Johnson, Lalah Hathaway, and Hall (a nice mix of established and less well-known singers), Davis' voice dominates. The trumpet appears open, muted, doubled, soaked in reverb, and run through a wah-wah pedal.  Davis plays long melodic phrases, short jabbing phrases, cascading runs, complex angular lines, and atmospheric synthesizer chords. Heard as a Davis record pure and simple, this is one of the strongest from the comeback period. On even the most commercial tracks, such as "Paradise," Davis will slip in a solo section that takes the track, even briefly, to a more troubled and abstract place.
If you can accept the album for no more and no less than what it is — a producer's showcase in tribute to Davis' style in 1985-86 and an effort to grant Davis' wish for a hit record in the style of today — there is plenty to appreciate. The most likely singles are the vocal tracks, "Rubberband of Life," "Paradise," "So Emotional," and "I Love What We Make Together." Lalah Hathaway lends her gorgeous voice to "So Emotional," an entirely new composition by Hall built around Davis' original solo. Thoughts & prayers for this one getting airplay: Hathaway deserves to be an Alicia Keys-level star, and it could introduce a new generation not only to Davis, but to how good previous generations had it when there were still instrumental solos on pop songs.
By contrast, "This Is It" is a scorcher. This one is hard-edged funk/rock, with Davis showing traces of his incendiary work from the mid-1970s. It's kin with "Something's On Your Mind" from You're Under Arrest, and Hall's guitar solo sounds not unlike John McLaughlin. "Give It Up" is a funky up-tempo piece with the Prince feel that Davis often pursued (with or without Prince, whose collaborations with Davis were frustrated by Warner Brothers legal issues). There is a catchy unison horn and flute passage that aligns with the trumpet solo, a nice addition which Davis arranged on the spot during the original sessions. It's good to have these touches of Davis' artistry out in print.
"I Love What We Make Together" was originally intended for Jarreau, and Davis even retitled the song "Al Jarreau" when he played it in concert. The singer expressed interest in making the recording, but death intervened. Hall takes over the vocals in Jarreau's signature style. The track is re-produced as a respectful tribute to Jarreau, and appropriately, also to Jarreau's producer Jay Graydon. The track could have appeared on any of Jarreau's pop-oriented Warner Brothers albums from the '80s and '90s.  Even the tight, rapid-run horn tracks sound just like the ones Jerry Hey arranged for Jarreau. There's also a shout-out to George Benson with a chorus of scatting over synced guitar lines. If you ever wanted to imagine what an all-star pop-jazz meeting of Davis, Jarreau, and Benson would sound like, this is it — you can decide if that's your pleasure or your nightmare.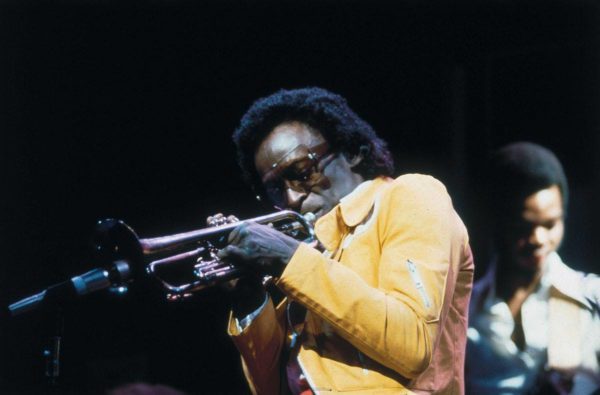 "Maze" is an example of how things can go wrong, however. "Maze" is one of the few tracks from the original Rubberband sessions you can find as a bootleg from the aborted Warner Brothers The Last Word box set. Compare the original version to the reconstructed version here, and you realize just how much can be left on the cutting room floor. For starters, "Maze" was recorded a month before the Rubberband sessions began, so it arguably doesn't belong on the album (and if it does, why not include the cover of Mr. Mister's "Broken Wings," recorded at the same session?). The original sounds like something recorded for the Decoy album — guitarist John Scofield's chromatic compositional influence is still strong. The original version is much faster and rawer than the new edit, and Davis' open-horn solo sounds more aggressive without any added reverb. The original is a jam session with several dramatic tempo shifts, clocking in at over nine minutes. The new version, by contrast, has no tempo shifts and, at four minutes, is less than half as long. Dynamic original solos from Davis, guitarist Mike Stern, and saxophonist Bob Berg are cut or trimmed. The new edited version is polished to a glowing sheen, of course, and it sounds good — but the original is Davis and his band at peak form, taking the music where it needs to go.
There's also "See I See," which adds to the variety of Rubberband by recalling the sounds of Star People. Davis solos over spooky lingering chords he plays on a synthesizer. The lightweight electric piano intrusions and the hip-hoppish drums don't quite fit the mode of the song. Let the Dark Magus be the Dark Magus. Similarly, "Echoes in Time" is a nice inclusion, one that should satisfy those who want a taste of the old muted and introspective Davis. He plays a duet with himself over gentle synthesizer washes, recalling the sounds of Aura and the soundtrack to Siesta. It has an abrupt transition to the uptempo funk of "The Wrinkle," suggesting the famous transition from "In a Silent Way" to "It's About That Time" on In a Silent Way (1969). Taken in isolation, though, the trumpet sound and lines between the two sections are remarkably similar, juxtaposed in two radically different contexts. Call it the Gemini effect.
So, would you take a Leonardo da Vinci sketch and fill in the background with a scene from modern day New York City? Should the last act of Mozart's Requiem be finished with electric guitars and singers using Auto-Tune? Would you take an unfinished Mickey Mouse cartoon from the '30s and complete it with anime characters and a Techno soundtrack? Of course not (unless you were going for an ironic postmodern vibe).
There are reasons why the same rules don't apply to this slicked up, buttoned-down version of Rubberband, however. First, not enough time has gone by. The older a work is, the more "historical" it becomes, thus the more glaring the effect becomes of grafting the present onto the past. The original Rubberband sessions from 1985-86 still sound contemporary in a way that Davis sessions from 1965-66 do not. They still exist in our current musical dimension. Second, precedent has been set with Easy Mo Bee's Doo-Bop and Robert Glasper's Everything Is Beautiful albums to take Davis solos from the archives, after his death, and build contemporary compositions around them. ("Maiysha [So Long]" from Everything Is Beautiful, featuring Erykah Badu on a melody based from a Davis solo from 1974's Get Up With It, is an example of how this can work beautifully.) Davis was presumably fine with this on Doo-Bop, and the Davis estate has given the go-ahead.
Third, and most importantly, Davis' career repeatedly demonstrates his willingness to let producers control the specifics of the music once he has given the general concept and direction. With Rubberband, Davis's concept and direction were always clear. He wanted a contemporary sound with the day's hitmakers, and he wanted a variety of styles. Yes, the producers made the decisions that Miles was not there himself to make. But at least the producers are the same ones who were in the studio with Davis when the original sessions were made.
Maybe someday the original unfinished sessions will be released on bootleg or on some comprehensive box set. I hope so. But whether they do or not, Rubberband still has its place in the official canon. If the records with Teo Macero and Marcus Miller are legit, then so is this one. And to the MFs out there: stretch.
---
Allen Michie works for the state of Texas in higher education administration. He has a PhD in English from Emory University and is the author of several scholarly works. He's taught Music and Literature, written numerous jazz reviews and interviews, and he's one serious MF.