By Gerald Peary
Shame on you, Academy, for such feeble, uninspired, downer picks.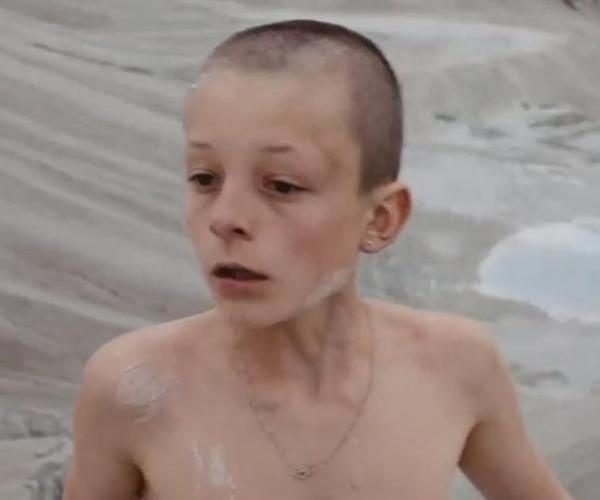 Dear lord! I have just suffered through the 2019 Oscar-nominated narrative shorts. (Screening at Kendall Square Cinema, Cambridge, through February 16. Also screening at the Institute of Contemporary Art, Boston on February 24, March 2, and March 10.) While the five Oscar candidates are proficiently made and competently performed, they are all, in various degrees, sad, unpleasant, sordid, and depressing as hell. Even a hater of "feel-good" cinema like me pines for some balance, some relief.  Or at least one film in this unhappy bunch that I really took to.
The surprise for many will be that two of the films, chosen from cinema around the world, come from tiny Quebec. I can explain why: the tremendous provincial government support there for the arts. I was a judge at a film festival in Saguenay, in rural Quebec, which is a showcase for French-language short films, and almost every film there was produced with government funding. In Quebec, culture rules.
The Quebec two:
Fauve, directed by Jeremy Comte, is about two boys on a lark, playing games on an abandoned train and then in a mostly deserted factory site. They are pals but they also get rough a bit, becoming physical and rowdy. The big scene, quite exciting to watch, is when each in turn gets stuck in the muck of some eco-chemical disaster oozing down from the factory. Each laughs as the other struggles to pull himself loose from this man-made quicksand. Things escalate, and one of the boys is imprisoned to his waist, and then up to his neck.
Short films often are caught short with a failed ending. Fauve needs something better than a concluding shot of a fox running in the wild, whatever that's supposed to mean.
Marguerite, directed by Marianne Farley, teeters on the edge of ageism with its pitying portrait of a feeble old lady, the titular Marguerite (Beatrice Picard), confined to her apartment. She passes the time drinking tea, sighing over photo albums of her youth, and waiting for the daily visits of her kindly health care provider (Sandrine Bosson). Marguerite discovers that her nurse friend is a lesbian, which unlocks secrets from her own yesteryear, including buried regrets. Another unpersuasive ending: an overplay of tenderness between the two women.
Detainment, directed by Vincent Lante, is slick, cool, and a bit depraved, a story so sickening that it probably didn't need to be exploited in this tabloid thriller. Ireland-produced, this 30-minute short, shot on location in Liverpool, recreates the notorious 1993 case in which two 10-year-old boys were tried and convicted in an adult court for kidnapping and murder. The bantam-sized Leopold and Loeb,  already getting their kicks from shoplifting, decided spontaneously on a higher thrill, running off with a little cherub boy and, after a time, stoning him to death with bricks.
Were both boys guilty of the actual killing? The film cuts back and forth with detectives investigating each of the child culprits. Robert (Leon Hughes), cold and sneering, seems clearly to have done it, though he denies it. Jon (Ely Solan), a tiny mama's boy, comes as across as the slightly innocent one, for a while.  It's probably unfair to pick on the acting of a child, but, gee, can this youngster nibble on the scenery, crying real tears and having hysteric fits on cue.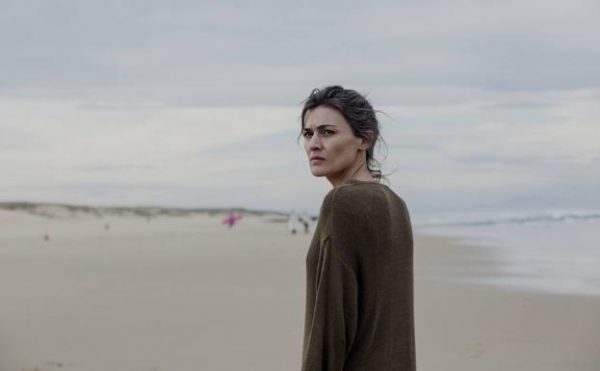 Madre, directed by Rodrigo Sorogoyen, is a Spanish film which starts quite uneventfully with a probing mother questioning her adult daughter on her dating habits, but it quickly descends into misery and heartbreak. The adult daughter, Marta (Marta Nieto), gets a phone call from her 6-year-old son that he's alone on a beach and that his father, Marta's estranged husband, has abandoned him there. For a few minutes, Madre is genuinely tense and involving, as Marta tries to coax from her son where he is and to guide him on how to remain safe. But, sorry screenwriter, why doesn't Marta have the cellphone number of her ex-spouse? And why, when a mysterious man appears on the beach, does she order her son to run away instead of handing the dude his cellphone? Marta's irrational decisions are generated by an increasingly out-of-control script. The first shot of the film is repeated as the last shot because nobody making Madre could think of an ending.
Skin, directed by Guy Nattiv, is the only American short, and a heavy-handed one. It's white supremacy seen through the eyes of a young boy, Troy (Jackson Robert Scott), whose tattooed dad is a gun-toting, alt-right racist. The father (Jonathan Tucker) challenges a black man at the checkout counter of a store, calling him "big-lipped" and the N-word. He and his goons beat up this man in the parking lot. The swearing and altercation takes place in front of little Troy, and also the African-American man's son. Well, the black community takes revenge on Troy's SOB dad. They kidnap him and do improbable things to him, which set up the messy, blood-splattered stupid ending.
Which of these films will win the Oscar? I have no idea. Which deserves to win the Oscar? None of them. Shame on you, Academy, for such feeble, uninspired, downer picks.
---
Gerald Peary is a Professor Emeritus at Suffolk University, Boston, curator of the Boston University Cinematheque, and the general editor of the "Conversations with Filmmakers" series from the University Press of Mississippi. A critic for the late Boston Phoenix, he is the author of nine books on cinema, writer-director of the documentaries For the Love of Movies: the Story of American Film Criticism and Archie's Betty, and a featured actor in the 2013 independent narrative Computer Chess. He is currently at work co-directing with Amy Geller a feature documentary, The Rabbi Goes West.