A Boston critic informed me that my touring theatre company's productions need to stay in one place for longer in a venue that is "convenient" and "familiar," otherwise reviewers will not come see or review the show.
Editor's Note: I am posting this statement from Kyler Taustin, Executive Artistic Director of the Brown Box Theatre Project, about why (he thinks) Boston's theater critics have been neglecting his peripatetic theater company, which gives free, outdoor performances. Apparently, reviewers are inconvenienced by the scheduling or have concluded that the work (because it is free?) must be marginal. So much for encouraging diversity.
If you have any stories about this issue that you wish to share on The Arts Fuse, e-mail them to me at billmarx@artsfuse.org
Let me confess that the Arts Fuse is guilty of this mis-treatment. We have not reviewed a Brown Box Theatre Project production — until now. I sent Ian Thal to critique the company's current staging of Hamlet. I believe that Taustin makes some provocative points. Tell me and him, via a comment, if you agree or not.
— Bill Marx
Editor, The Arts Fuse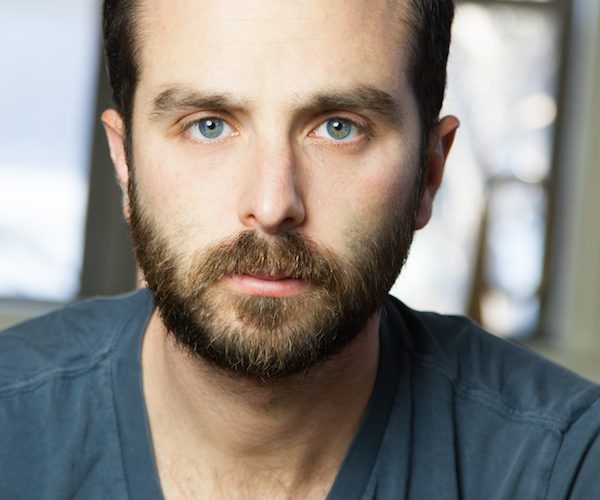 By Kyler Taustin
I have built my life around telling stories. I grew up in a place with very little access to the arts, and I never felt quite at home until I somehow, almost inexplicably, found my place in theatre. I have dedicated my career to sharing stories through theatre and providing theatrical opportunities to people, like my young self, who may not have access to them. I founded a company dedicated to that mission.
Pursuing this goal is not always easy. Balancing the art and the business, appealing to a diverse audience, and funding programming that is free and accessible are constant challenges, but ones that are vastly outweighed by the value of our mission.
One challenge that has become increasingly evident is defining our organization and establishing legitimacy in the eyes of the public and the press. The importance of publicity is immeasurable in touring theatre, as we are constantly expanding our reach and must rely on unconventional ways to build trust and loyalty among our audiences to establish true connections beyond the format of just "passing through."
Recently, in my ongoing efforts to bolster these connections, a Boston critic informed me that my touring theatre company's productions need to stay in one place for longer in a venue that is "convenient" and "familiar," otherwise they will not come see or review the show. This ideology not only directly contradicts our mission as a touring theatre company, but it supports the misconception that theatre is only for those who can afford to go to those expensive venues (where it is more costly to produce and thus demands that the company sell tickets) and/or who have the time and money to spend to travel to those venues as well as pay the higher ticket prices. This approach to viewership directly encourages the label of "elitist" to our medium.
There is a place in our industry for diverse business models. More importantly, there is a place in our industry for diversity on the stage and in our audiences. In fact, we must to diversify our audiences and share the unheard stories in order to prove that our art form is worthwhile and worth funding on a local and federal level. We must welcome more people into the theatre; our company has chosen to do that by going TO the audiences and turning alternative spaces into theatres – that should not automatically disqualify us from media review and critique. Those with the power to support us via the media are a pivotal part of proving that our art form can be for everyone and should be shared with all communities. Their presence in the audience would be immeasurably valuable, not only in bolstering and promoting our current work, but in building a platform where unconventional theatre reaching unconventional audiences can grow and thrive.
Artists are fighters. We recently won a battle to keep the NEA funded in this country, but that war continues and must be fought even here in the safety of the Boston Theatre Scene. Too many people in our nation believe that theatre is only for the rich in the Northeast. Locally, in a time when finding space and producing theatre in our city is especially challenging, the idea that a theatre company must cater their performance space to the demands of the press to be given media coverage adds an even greater and unnecessary burden. While our company takes that to a different level by reaching venues beyond the city limits, as a community, we, artists and critics alike, must work together to promote all theatre, especially that which is inclusive.
I have committed my career to breaking down the financial and geographic barriers that separate audiences from the arts, and I believe now, more than ever, our work is crucial to prove our industry's relevance and value to those who do not see a reason to spend tax dollars on the arts and do not vote with the arts in mind.
I thank all those audience members and critics who are willing and eager to take a chance on our work, to join us at venues that enable us to produce free theatre in and for communities with less access to the arts, and to engage in this essential conversation as we fight for the future of theatre.
---
Kyler Taustin is the co-founder of Brown Box Theatre Project and has served as the Executive Artistic Director since its founding. Originally hailing from the Eastern Shore of Maryland, Kyler has first hand knowledge of challenges faced by those living in areas where cultural opportunities are limited and distance is a barrier to access of the arts. Kyler received his Bachelor of Arts in Theatre Studies from Emerson College in Boston, Massachusetts and soon thereafter founded Brown Box Theatre Project to return home to invigorate a culturally vibrant community in his hometown.