Arts Fuse critics select the best in music, film, theater, visual arts, author readings, and dance that's coming up in the next week.
By The Arts Fuse Staff
Film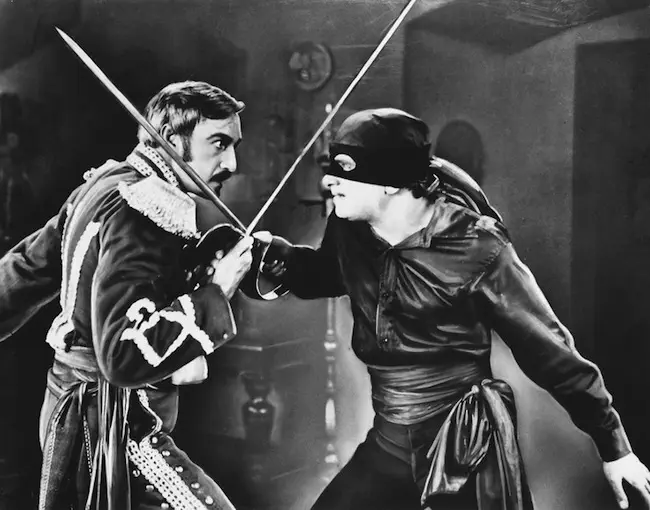 The Mark of Zorro
Tuesday, April 22, at 7 p.m.
Coolidge Corner Theatre, Brookline, MA.
The Not So Silent Orchestra performs the New England premiere of an exciting new score for trumpet, guitar, piano, bass, and percussion: "Swashbuckling trumpets and flamenco romance mark this musical adventure through the 1920 silent adventure Mark of Zorro. What could better capture the mood of adventurous 19th century Spanish California than a flamenco-tango-salsa-mariachi-jazz score?" Douglas Fairbanks stars.
The Independent Film Festival of Boston
April 23 through 30
Somerville, Brattle, and Coolidge Corner Theaters
The areas most diverse festival of Independent films presents dozens of genuinely independent narrative and documentary films and shorts, as well as four panel discussions and after-parties. The four panels will cover documentary filmmaking, DIY Distribution, editing, and filming in Massachusetts.
Opening night is Wednesday at the Somerville Theater. The screening will feature Beneath The Harvest Sky with the directors and the cast, including Aidan Gillen (from The Wire and Game of Thrones). The festival closes the following Wednesday at the Coolidge Corner Theatre with Mood Indigo, directed by the always interesting Michel Gondry (Eternal Sunshine Of The Spotless Mind, The Science Of Sleep.) Tuesday's films at the Coolidge Corner Theatre are The Trip to Italy with Steve Coogan and a political thriller, The Double.
Another film of interest in the lineup is Boyhood by Richard Linklater on Friday at 7:30 p.m. Among the short features there is Stumped, which is about local filmmaker and quadruple amputee Will Lautzenheiser, who turned tragedy into a story of courage and comedy. Point and Shoot on Saturday at 4:45 p.m is Shawn Regruto's film about assembling his personal and professional home-video footage into a feature film. Live on the V: the Story of V66 screens on Sunday at 4 p.m. — it is Eric Green's story of the short lived V-66, Boston's own music video station that launched on February 12, 1985. A successful Kickstarter film, Dear White People is slated for Sunday and Monday. There are plenty of other films to sample, including a variety that focus on the struggles and loves of the "millennial" generation.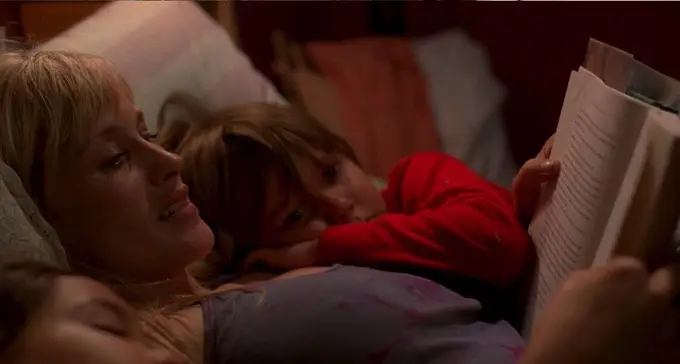 Uranium Drive-In
Thursday, April 24 at 4 p.m.
UMass Boston Campus Center Ballroom "C" – 3rd Floor, Boston, MA.
This Boston premiere follows a proposed uranium mill in southwestern Colorado – the first to be built in the U.S. in 30 years – and the emotional debate that pit a population desperate for jobs and financial stability against an environmental group based in nearby a resort town. Both sides of the issue are brought to life in heart-wrenching detail as the film follows, without editorial interventional, conflicting opinions and visions about the future. A Q&A with filmmaker Suzan Bereza follows the screening. Free and open to the public – No Tickets Required.
Freedom Summer
Thursday, April 24 at 7 p.m.
UMass Boston Campus Center Ballroom "C" – 3rd Floor, Boston, MA
IFFBoston and UMB Film Series co-present the Boston premiere of a documentary by veteran director Stanley Nelson (Jonestown: The Life and Death of People's Temple, and The Murder of Emmett Till). The movie dramatizes the volatile months of the summer of 1964 by way of remarkable period footage and the firsthand testimonies of volunteers who were transformed by their time in Mississippi. The screening will be followed by a panel discussion with the filmmaker. Free and open to the public – No Tickets Required.
— Tim Jackson
---
Dance
Triveni Ensemble in The Sacred and the Sensuous
April 20
Boston University Dance Theater
Boston, MA
Neena Gulati and the Triveni Ensemble explore the stories of the milkmaids who loved and worshipped Lord Krishna in this classical Indian dance performance — spanning bharatanatyam, kuchipudi, and odissi styles — set to both traditional and contemporary Indian musical accompaniment.
Kieran Jordan Dance Spring Celebration
April 25-26
Green Street Studios
Cambridge, MA
Kieran Jordan's work traces Irish step dancing traditions into the new world in a new ensemble program with live musical accompaniment that will definitely put spring in your step.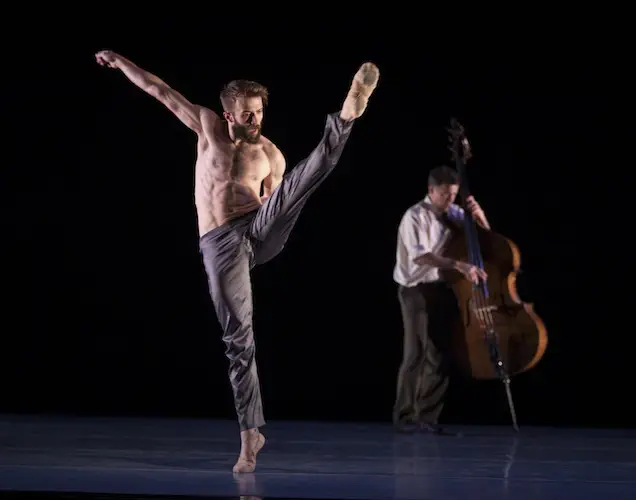 Alonzo King Lines Ballet
April 25
Zeiterion Performing Arts Center
New Bedford, MA
April 27
UMass Amherst Fine Arts Center
Amherst, MA
April 29 at Rhode Island College
Providence, RI
The multicultural contemporary ballet troupe led by Alonzo King makes a New England swing through three different regional venues. The fresh repertory includes King's collaboration with composer and virtuoso bass player Edgar Meyer, set against a backdrop of water synchronized to the choreography by designer Jim Doyle.
BB at Home Honors Yury Yanowsky
April 24-25
Boston Ballet Building
Boston, MA
He's danced roles from regal princes to ugly stepsisters with panache and a taste for kinetic risk. Boston Ballet honors Principal Dancer Yuri Yanowsky for his 20 years with the company in a special program featuring new choreography and dancing by his colleagues and friends.
Memory by the Elders Ensemble of Prometheus Dance
The Dance Complex
Cambridge, MA
April 26 -27
The Elders Ensemble, whose dancers range from 66-88 years old, shows that age is no limit to committed dancing with Memory, a work based on material from Prometheus Dance's full-length Apokalypsis, plus repertory works that include "All Dressed Up to Go Dreaming," and "Parish Blues," the ensemble's popular work which is set to the music of New Orleans.
Steppin' out with Ben Vereen
April 27
Reagle Music Theatre,
Waltham MA
Whether you know him as the original Leading Player in Bob Fosse's Pippin, as the Wizard of Oz in Wicked, or recall his turn as Chicken George in the Roots television miniseries, the charismatic Vereen is a complete showman. His one-man show in Waltham is one night only. Celebrity gossip note: R&B star Usher is Vereen's godson.
and further afield…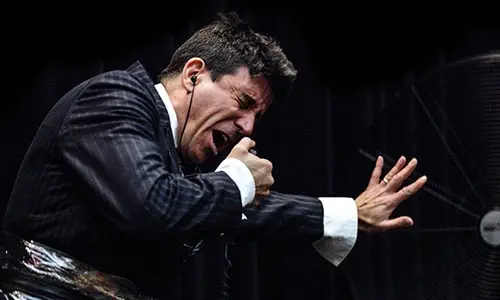 David Neumann Solos
April 26
Mass MoCA
North Adams, MA
In a retrospective evening, interdisciplinary dancemaker David Neumann presents solos ranging from his first choreographic endeavor, DOSE, to his current work-in-progress, I Understand Everything Better, which was spurred by the recent deaths of his parents and is augmented by Sibyl Kempson's text and designs by Tei Blow. The post-show conversation will be moderated by Jacob's Pillow Executive and Artistic Director Ella Baff.
— Debra Cash
Rock
Rock 'N' Roll Rumble (Finals)
April 25
T.T. the Bear's, Cambridge, MA
And then there were three. After three weeks of rumbling, it's time for the finals of Boston's legendary battle of the bands. Twenty-one bands have already been eliminated, and one will reign supreme. As a special treat, The Information, who were semifinalists during the 2004 Rumble, will also perform. Friday night could prove to be a showcase of the past, present, and future of Boston rock and roll.
Upcoming and On Sale…
Lana Del Rey (5/6/2014, House of Blues); Rodriguez (5/9/2014, Orpheum Theatre); Haim (5/13/2014, House of Blues); Bruce Springsteen and the E Street Band (5/17/2014, Mohegan Sun Arena); Bruce Springsteen and the E Street Band (5/18/2014, Mohegan Sun Arena); Morrissey (6/7/2014, Boston Opera House); Parquet Courts (6/10/2014, TT the Bear's Place); Eagulls (6/18/2014, Great Scott); The Kills (7/8/2014, Paradise Rock Club); Queen + Adam Lambert (7/19/2014, Mohegan Sun Arena); Queen + Adam Lambert (7/22/2014, TD Garden); Nine Inch Nails & Soundgarden (7/29/2014, Xfinity Center); Arcade Fire (8/19/2014, Comcast Center); Peter Hook & the Light (11/8/2014, Royale
— Adam Ellsworth
---
Jazz
The State of Jazz Composition Symposium and Concert Series
April 22-27
Berklee College of Music, Boston, MA.
Berklee may as well call this "The State of Jazz," but who's arguing? Performers and panelists include Geri Allen, Terence Blanchard, Vijay Iyer, Tania Léon, Rudresh Mahanthappa, and Maria Schneider, with a keynote address to be delivered by Blue Note Records president Don Was (April 24). All events are open to the public, including many free performances. (Registration and full schedule here.)
Kendrick Scott
April 23, 8 p.m.
Scullers Jazz Club, Boston, MA.
Kendrick Scott, 33, is one of a handful of drummers these days who has made hip-hop beats integral to jazz (see also Marcus Gilmore, Chris Dave, Mark Colenburg, Charles Haynes, et al.). He's helped transform Terence Blanchard's band over the past decade, and he also loaned his special zip to singer Gretchen Parlato. Now he comes to Scullers with his band Oracle, with saxophonist John Ellis, guitarist Mike Moreno and pianist Taylor Eigsti, and bassist Matt Penman.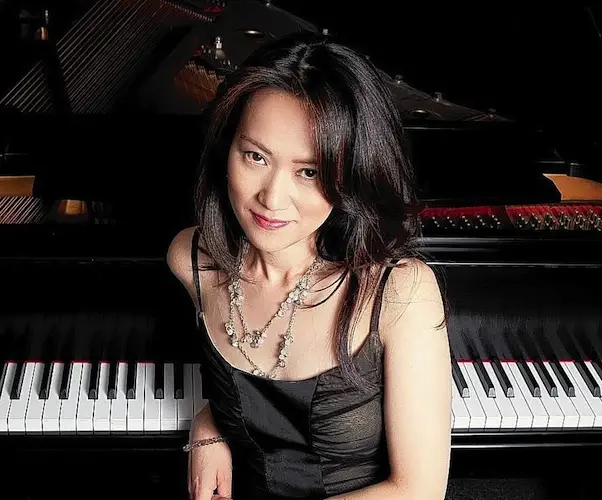 Yoko Miwa Trio
April 25, 7:30 p.m.
Regattabar, Cambridge, MA.
The Boston pianist Yoko Miwa has an equal love for Bill Evans' harmonic lyricism and Oscar Peterson's driving swing, and she matches her own exploratory compositions with a taste for offbeat covers like Aerosmith's "Seasons of Wither" and the Velvet Underground's "Who Loves the Sun." Which she plays as a medley — and it works. She's joined by trio mates Will Slater on bass and Scott Goulding on drums.
Aardvark Jazz Orchesta
April 26, 8 p.m.
Kresge Auditorium, M.I.T., Cambridge, MA.
Boston's esteemed avant-garde jazz orchestra presents a program of original material by bandleader Mark Harvey — "Commemoration (Boston2013)," for the Boston Marathon victims and survivors; "No Walls," his Abudullah Ibrahim-inspired anthem (the theme of this year's Boston Jazz Week); and "Spaceways," his centennial tribute to Sun Ra.
Maria Schneider Orchestra
April 26, 8 p.m.
Berklee Performance Center, Boston, MA.
The heir to Bob Brookmeyer (her teacher) and Gil Evans (for whom she worked as an assistant) brings her broad palette of harmonies and rhythms (with plenty of Afro-Latin and Afro-Brazilian) to Berklee Performance Center. The star soloists include saxophonists Steve Wilson and Donny McCaslin and pianist Frank Kimbrough. But the real stars are this 17-piece orchestra and Schneider's compositions. (Scheider is also a featured participant in Berklee's "State of Jazz Composition" symposium; see above.)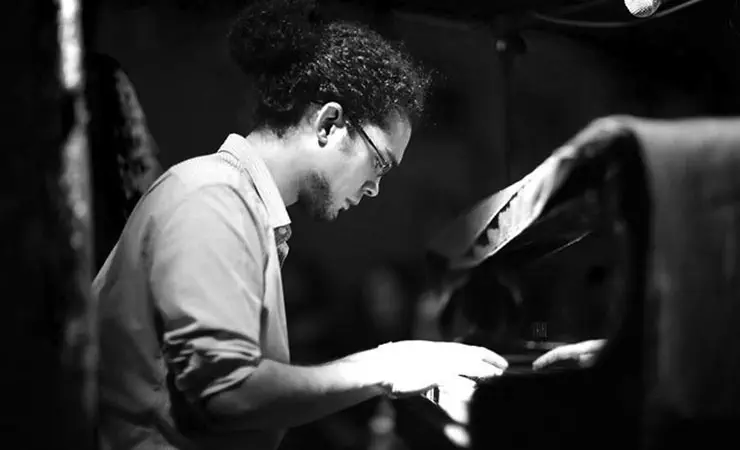 Fabian Almazan Rhizome Trio
April 29, 7:30 p.m.
Regattabar, Cambridge, MA.
We know what you're thinking: another genius Cuban pianist. But Almazan, who grew up in Miami, uses all that conservatory training and a grasp of folkloric rhythms to inform a decidedly New York-modernist frame of mind. Now living in that city, he's joined by the exciting young bassist/composer/bandleader Linda Oh (a regular with Dave Douglas's quintet) and drummer Henry Cole.
Clayton Brothers Quartet
April 30, 7:30 p.m.
Regattabar, Cambridge, MA.
Post-bop veterans Jeff (alto, oboe, French horn, flute) and John (bass) Clayton are joined by trumpeter Terrell Stafford, drummer Obed Calvaire, and John's son, the rising piano star Gerald Clayton.
Stephan Crump's Rosetta Trio
April 30, 8 p.m.
Lily Pad, Cambridge, MA.
Stephan Crump's day job, as it were, is playing bass with the Vijay Iyer Trio, but one of his side gigs is this tidy little trio with Liberty Ellman playing acoustic guitar and Jamie Fox playing electric. If your thing is tone, texture, and three-way string-band counterpoint, this is the place to be. And yeah, they have a nice sense of swing, too. They're celebrating the release of their third album, Thwirl.
— Jon Garelick
---
Visual Arts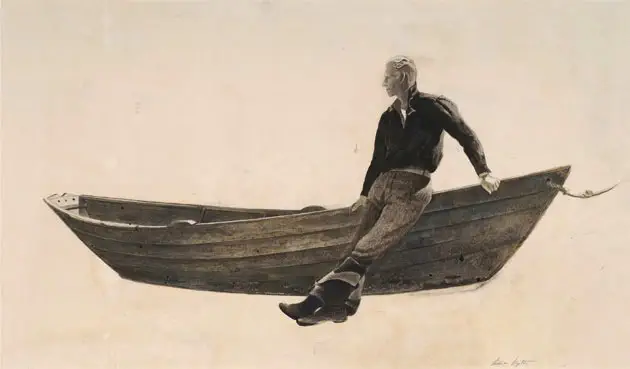 The Wyeths, Maine, and the Sea,
Farnsworth Museum, Rockport, MA
April 26 through December 31.
Maine is to American artists what Brittany is to French: a source of "authentic," rugged coastal motifs uncontaminated by the gloss of urban civilization. The rocky shoreline, quaint villages, weatherbeaten fisherman, lobstermen, and farmers, lighthouses, boats, pine-studded islands, and glistening blue-green water of seaside Maine have drawn painters and watercolorists from all over the U.S., mostly in the summer months, for generation after generation.
It is the happy, if somewhat accidental, mission of the Farnsworth Museum in Rockland to collect, exhibit, and interpret art made in Maine. The museum's considerable success over six decades has allowed it to expand into a large part of downtown Rockland and beyond and to help transform the tired coastal city that once lived on shipbuilding and lime kilns into a thriving art, antiques, and tourist mecca.
N.C. Wyeth, one of America's greatest illustrators, began taking working vacations in the area in 1920. His artist son, Andrew, and artist grandson, Jamie, followed. The dynasty and the Farnsworth have essentially adopted each other. The Farnsworth's Wyeth Center, housed in a former Methodist Church behind the main museum building and open in the summer months, focuses on exhibitions of N.C. and James. A year-round annex to the museum houses a collection of water-based paintings by Andrew.
The 2014 summer show at the Wyeth Center, The Wyeths, Maine, and the Sea, opens on April 26. Besides works by the Wyeths themselves, the show will include paintings by other Maine-associated artists, including George Bellows, Rockwell Kent, Fitz Henry Lane, and Andrew Winter, along with ship models from Rockland's age of sail, including one of the celebrated clipper, Red Jacket, who set the record for the Atlantic crossing on her maiden voyage. The show continues through the end of the year, when the Wyeth Center closes for the winter.
— Peter Walsh
---
Author Events
Steven Cohen
The Practical Negotiator: How to Argue Your Point, Plead Your Case, and Prevail in Any Situation
Porter Square Books
Tuesday April 22 at 7 p.m.
Free
Ever wanted to convince someone of something? Or wanted to argue that someone ought to be convinced of something? Ever gotten frustrated and frazzled and decided your own cunning wasn't doing the trick and you might need to call in an expert? Well, Cohen might be the man for the job. He's had careers in politics and government, real estate, and done negotiation consulting for international businesses. He comes to Porter Square Books this Tuesday to share his insight and experience. As if that weren't enough, the event is free. Convinced yet?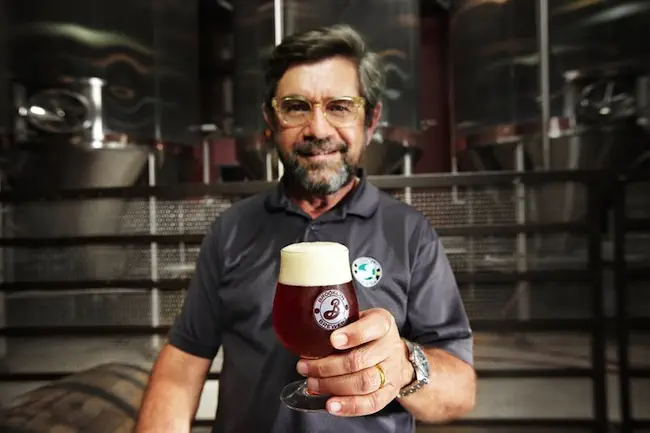 Steve Hindy
Craft Beer Revolution
Co-Sponsored by Brooklyn Brewery
Brookline Booksmith, Brookline, MA
Thursday April 24 at 7 p.m.
Free
Nothing's better than a home brew, and nothing's better than the fact that we are in the midst of a revolution of craft brewing. Steve Hindy, co-founder of Brooklyn Brewery, comes to Brookline Booksmith to regale one and all with the the tale of how a group of home and micro-brewers became an entrepreneurial force to be reckoned with, accounting for 10% of the American beer market. Purchase of Hindy's book entitles you to a free pint at the event! (Purchase of beer strictly for 21 and over only.)
Richard Primack
Walden Warming: Climate Change Comes to Thoreau's Woods
Harvard Book Store, Cambridge, MA
Friday April 25 at 3 p.m.
Free
Henry David Thoreau famously settled into the Concord woods because he wanted to live deliberately. He took careful notes on the flora and fauna around his cabin, savoring his contact with capital-N nature. Now that we are in the age where we worry about global warming and its effects, how are the Concord woods doing these days? Primack comes to the Harvard Book Store to tell us about how the Concord woods are looking these days.
Dan Falk
The Science of Shakespeare: A New Look at the Playwright's Universe
Harvard Book Store, Cambridge, MA
Saturday April 26 at 7 p.m.
Free
Harvard Square's annual Bookish Ball and Shakespeare Birthday Celebration welcomes acclaimed journalist Dan Falk to the Harvard Book Store to discuss how science and scientific inquiry influenced Shakespeare's writing. Falk argues that Shakespeare observed human nature as minutely and intensely as any scientist. Shakespeare's time was rich with scientific inquiry and saw a tremendous shift in the way people thought about their world. Falk writes about a colorful bunch of Renaissance scientists, astronomers, and philosophers whose work and lives may have inspired Shakespeare's plays.
LitWeek: Poetry in Question
Mary Baker Eddy Library, Boston, MA
Tuesday April 29 from 5:30 to 7 p.m.
Free
1998 National Slam Poetry Champion Regie Gibson will be performing an original piece and lead audience participation. This event will take place at the tail end of National Poetry month, so it's best to get your versification on while the opportunity for recitation is good.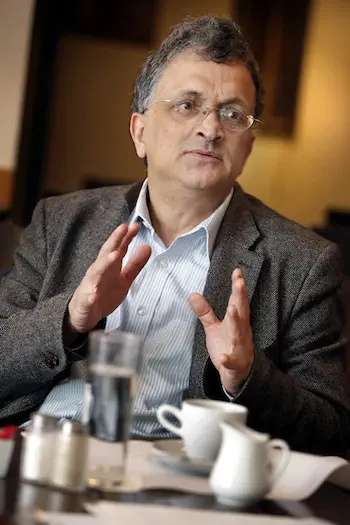 Ramachandra Guha
Gandhi Before India
In conversation with Pratap Bhanu Mehta
Co- sponsored by South Asia Institute at Harvard University
Harvard Book Store, Cambridge, MA
Tuesday April 29 at 7 p.m.
Free
Ever wonder what Gandhi was up to before he changed the world? Award-winning author Ramachandra Guha comes to the Harvard Book Store to discuss his new biography of Gandhi's early years. He will be sitting down with Pratap Mehta, President of the Centre for Policy Research, New Delhi, to discuss what Guha unearthed, including private papers from Gandhi's contemporaries, newspaper and court documents, and secret files kept by British Empire officials. Guha will describe the political, social and personal worlds that gave birth to Gandhi's career as an activist and community organizer as well as his early years in London and South Africa.
— Matt Hanson
---
Classical Music
Composer on Stage
Presented by Equilibrium Concert Series
April 24, 8 p.m.
The Green Room, Somerville, MA
Contemporary music for two trumpets is the focus of this installment of one of the area's premiere new music groups. Composers (and trumpeters) Jason Huffman and Travis Alford perform their own works as well as pieces by Stravinsky, Elliott Carter, Giacinto Scelsi, and Mauricio Kagel, among others.
Mahler's Ninth
Presented by the Boston Philharmonic Orchestra
April 25, 8 p.m.
Symphony Hall, Boston, MA
Benjamin Zander conducts one of his specialties, Mahler's valedictory Ninth Symphony, in a one-night-only event.
Monteverdi's Il ritorno d'Ulisse in patria
Presented by Boston Baroque
April 25 and 26, 7:30 p.m.
Jordan Hall, Boston, MA
Boston Baroque and music director Martin Pearlman unveil a new performing edition of Monteverdi's 1640 masterpiece. Tenor Fernando Guimarães makes his U.S. debut singing the title role and Jennifer Rivera appears as Penelope.
— Jonathan Blumhofer
Xiang Yu
Sunday, April 20 at 1:30 p.m.
Isabella Stewart Gardner Museum, Boston, MA.
The violinist extraordinaire plays works for violin and piano by Vitali, Sarasate, Mozart, Bartok, Beethoven, and Debussy. His pianist is Dina Vainshtein.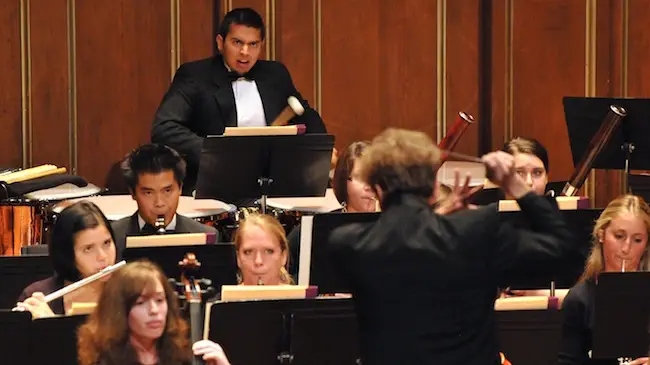 NEC Philharmonia
Wednesday, April 23 at 7:30 p.m.
Presented by the Celebrity Series at Symphony Hall, Boston, MA
The NEC Philharmonia is conducted by Hugh Wolff with Xiang Yu as soloist in Prokofiev's Violin Concerto No. 1. Also on the program: Beethoven's Egmont Overture and Shostakovich's Symphony No. 11, "The Year 1905."
Alea III
Wednesday, April 23 at 8 p.m.
Tsai Performance Center, Boston University
Free
Alea III presents "The Low C's." On the program: music for 2-8 celli, featuring the violoncello studios of Michael Reynolds and Rhonda Rider.
Seven Times Salt presents Easy as Lying: Music for Shakespeare's Birthday
Friday, April 25 at 8 p.m.
Church of the Good Shepard, 9 Russell St., Watertown, MA
A musical bash for Shakespeare's 450th birthday including works of Morley, Ferrabosco, Dowland, Robert Johnson, dances from the Elizabethan court, and anonymous ballads. The music will be interspersed with readings from the plays.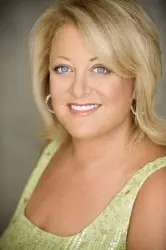 Blue Heron
Saturday, April 16 at 8 p.m.
First Church 11 Garden Street, Cambridge, MA
Directed by Scott Metcalfe, this acclaimed vocal group presents a program entitled "Spanish Masters: Music of 16th-century Spain." Alonso Lobo's Missa Simile est regnum caelorum, based on a motet by Francisco Guerero, is one of the featured works. The pre-concert lecture will be given by Christopher Martin of Boston University.
Musicians from Marlboro
Sunday, April 27 at 1:30 p.m.
Isabella Stewart Gardner Museum, Boston, MA.
The program includes Haydn's String Quartet in B-flat Major, Op. 50, no. 1, Berg's Lyric Suite and Dvorak's Piano Quintet in A Major, Op. 81.
Soprano Deborah Voigt
Sunday, April 27 at 3 p.m.
Symphony Hall, Boston, MA
Celebrity Series presents Voigt and pianist Brian Zeger performing works of Amy Beach, Richard Srauss, Tchaikovsky, Bolcom, and Bernstein.
— Susan Miron
---
Theater
As You Like It, by William Shakespeare.
Staged by the Actors' Shakespeare Project
At the Springstep Building, Medford, MA
A staging of the Bard's whimsically bucolic romance is a fine way to celebrate his 450th birthday. The impressive ASP cast includes Paula Plum, Richard Snee, Brooke Hardman, and Jennie Israel. Robert Walsh directs.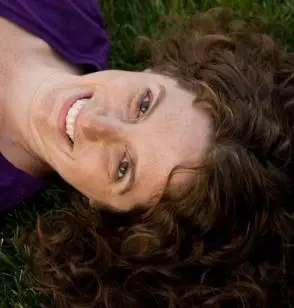 123 by Lila Rose Kaplan
Staged by Fresh Ink Theater Company, April 25 through May 3.
At the Factory Theater, Boston, MA
Huntington Theatre Company Playwriting Fellow Kaplan explores the price of political extremism in this "dark, funny drama about a rift between sisters and what it takes to grow up." "When their radical parents are imprisoned, sisters 1, 2 and 3 are sent to live with different foster families. 1 loses herself in history, 2 dances, and 3 videos all of it and more. Family tensions mount when Mom gets out of jail." Shana Gozansky directs.
White Rabbit, Red Rabbit by Nassim Soleimanpour
Staged by the Zeitgeist Stage Company, April 28, May 5, and May 12
At the Boston Center for the Arts' Plaza Black Box Theater, Boston, MA.
Free/Reservations Required
Zeitgeist Stage Company may be going down the rabbit hole with playwright Nassim Soleimanpour's weird theatrical experience. In this play he "distills the experience of an entire generation born amid the hardship of the Iran-Iraq war – computer-literate, well-informed young people who have never known an Iran other than the Islamic Republic." The piece has been described as an actor's dream… or an actor's nightmare. White Rabbit, Red Rabbit has no director, no set and a different actor for each performance. The actors don't get to see the script until they arrive on stage to perform this utterly wild, original play."
Good Television by Rod McLachlan
Staged by the Zeitgeist Stage Company, April 25 through May 17.
At the Boston Center for the Arts' Plaza Black Box Theater, Boston, MA.
American reality has become so grotesque that it tends to render theatrical imagination moot. But this script promises to "pull back the curtain on modern television drama at its most extreme. Connie is an intervention counselor and producer on a reality television series which profiles people suffering from addiction. Against her better judgment, her superiors convince her to take on a special, risky case in the hopes of making a riveting, explosive episode."
— Bill Marx